MODA LISBOA 'COLLECTIVE' SPRING SUMMER 2020
We Are Models had 26 models at this year's Moda Lisboa, titled Collective. Here's a complete rundown on the shows:
DAY 1
The first day of ModaLisboa was reserved for fashion presentations at the Workstation.
BEATRIZ FERREIRA had her ModaLisboa debut with Rita Afonso's presentation, alongside DANIELA ROSA and New Face INÊS HERNÁNDEZ, also making her debut.
Also on Workstation was RAQUEL RAMOS, for Opiar, MICA for António Castro, and New Face JOANA MILHO for Archie Dickens, the last two also being their first time at ModaLisboa.

DAY 2
This edition, the highly anticipated contest SANGUE NOVO had a different twist, by choosing 6 finalists and not just one winner.
Walking for the finalist designers were FRANCISCO GUERREIRO, SAMUEL BARRADAS , PEDRO ANGELINO and TIAN (both making their debut at ModaLisboa) walked for Filipe Cerejo, while RAQUEL RAMOS, ANA MIGUEL and DANIELA ROSA  walked for Francisco Pereira. Finally TIAN and FRANCISCO GUERREIRO walked for Louis Appelmans.

Meanwhile RAQUEL RAMOS, ANA MIGUEL and DANIELA ROSA walked for both contestants Beatriz Julião and Francisco Pereira, while BEATRIZ FERREIRA graced the runway for Ferencz Borbala. Also PEDRO ANGELINO walked for designer André Santos.

For the dynamic show HIBU was PEDRO ANGELINO, BEATRIZ FERREIRA, ANA MIGUEL and SAMUEL BARRADAS, with the last two switching up their outfits while on the catwalk.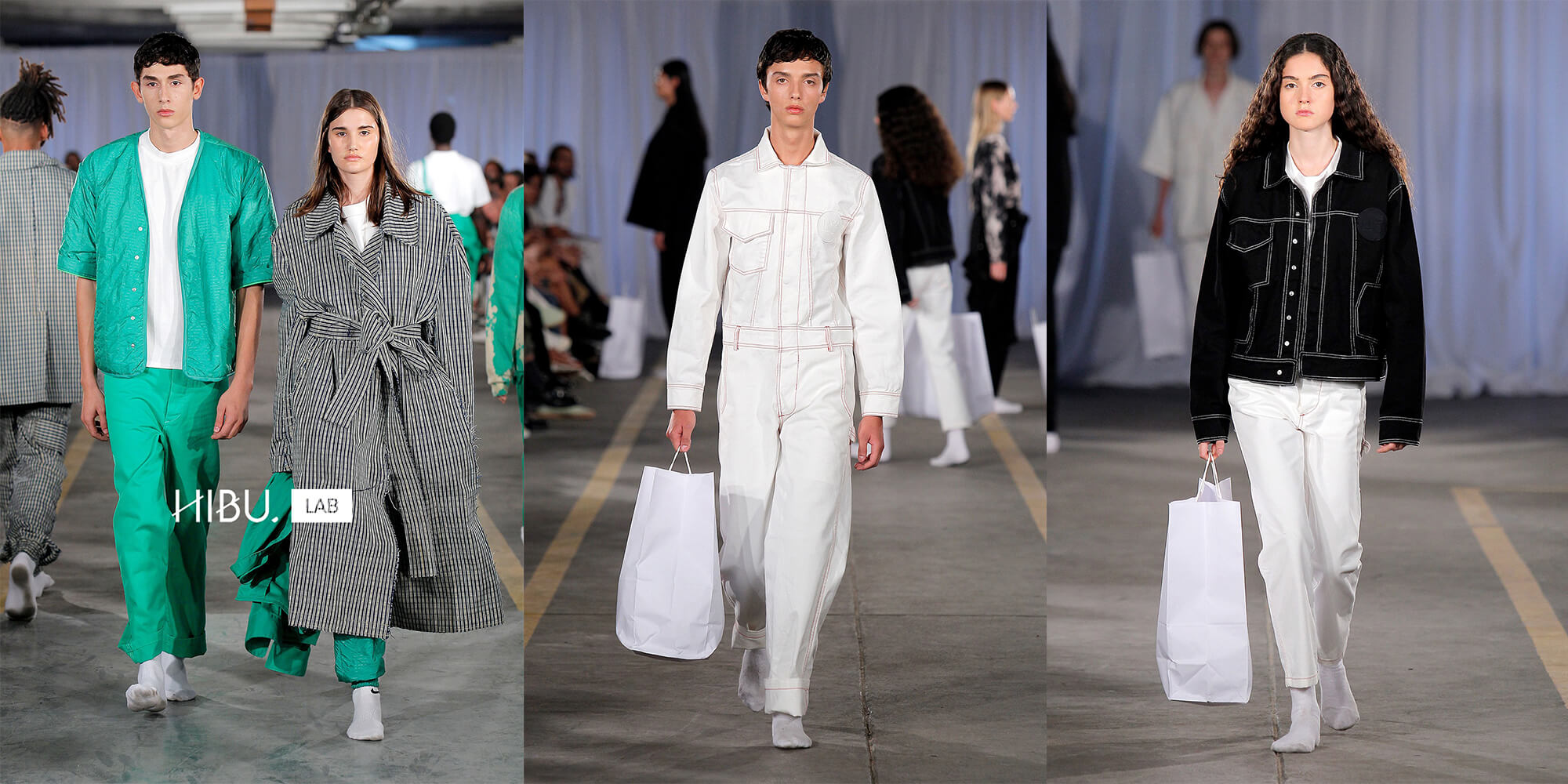 The collaboration between Stoners by Assimagra x Colisão Studios counted with DANIELA ROSA and RAQUEL RAMOS to present their bet for Spring Summer 2020 fashion.

Once again, newcomer BEATRIZ FERREIRA walked for Valentim Quaresma.
The last show of the night, Awaytomars, had DANIELA ROSA, ANA MIGUEL and RAQUEL RAMOS.

DAY 3
The third day started with the staging by designer Nuno Gama, inspired by "O Principezinho"  with TOMÁS DINIZ and international KRIS KERI, doing ModaLisboa for the first time.
Then it was time for internationals LIZA KAROL and MARIA K, and also the skilled RACHIDE to walk the catwalk for João Magalhães.

With 8 models from We Are Models, was the Patrick the Pádua show, counting with TIAN, FÁBIO TAVARES, DIOGO GUERREIRO, KRIS KERI, RACHIDE, RODRIGO ALMEIDA, TIMÓTEO and TOMÁS DINIZ.

Next, frequent model at ModaLisboa BEATRIZ MACHADO walked for Ricardo Preto.
The colaboration between Decenio and Alexandra Moura counted with boys DIOGO GUERREIRO, RACHIDE ,TIAN and on stay model LIZA Z.

Then it was time for RAQUEL BRITO, LIZA KAROL and MARIA K. to help present the choices by Aleksandar Protic for the next fashion season.
Once again BEATRIZ MACHADO walked the runway, this time for the Portuguese shoe designer Luís Onofre.

RACHIDE, DIOGO GUERREIRO, FÁBIO TAVARES, LIZA Z., KRIS KERI, RODRIGO ALMEIDA, TIAN and TIMÓTEO all walked the runway for Ricardo Andrez.

Day 3 was finalised with a white dusty catwalk by designer Dino Alves with FÁBIO TAVARES, LIZA KAROL, MARIA K., RAQUEL BRITO, RODRIGO ALMEIDA, TIMÓTEO and TOMÁS DINIZ.

DAY 4
Our models started the day at Panteão Nacional for Carolina Machado. Walking the sidewalk runway were ANA MIGUEL, BEATRIZ MACHADO, JOSIANE, LIZA KAROL, MARIA ROSA and RAQUEL BRITO.

Moving back to the main ModaLisboa location, it was time for international models LIZA Z. and KRIS KERI to stand up for Constança Entrudo.
Returning to the runway at ModaLisboa was PRISCA for Duarte alongside MARIA K., MARIA ROSA and DIOGO GUERREIRO.

For designer Gonçalo Peixoto BEATRIZ MACHADO, LIZA KAROL, MICA and  RAQUEL BRITO helped present the colourful collection.

For the irreverent show by Kolovrat, ANA MIGUEL, JOSIANE, PRISCA , DIOGO GUERREIRO, KRIS KERI, RACHIDE and TIAN showed some of the brand looks for Spring Summer 2020.

For the bright show by designer Carlos Gil, MARIA ROSA alongside internationals LIZA Z and MARIA K. walked the catwalk.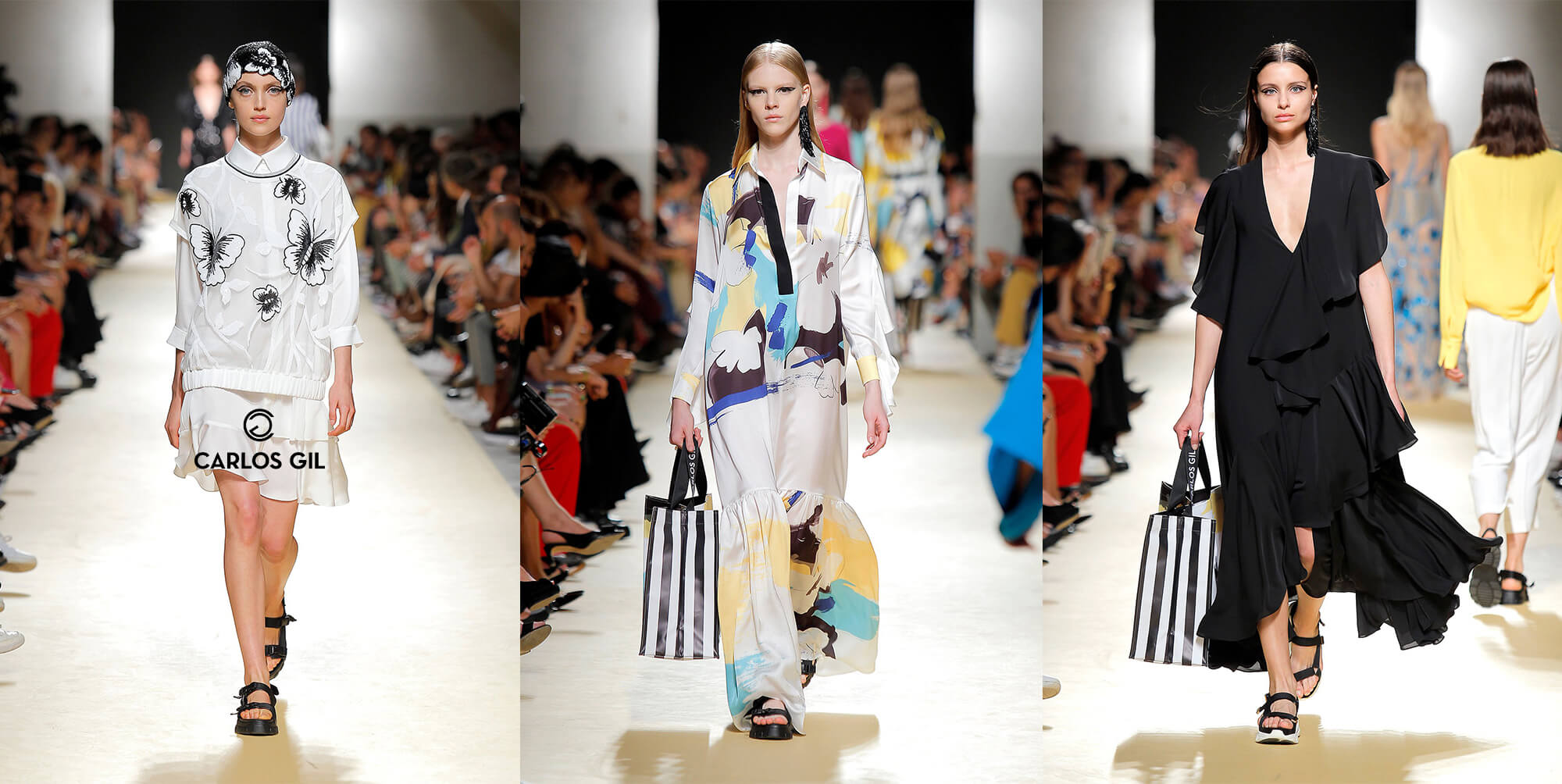 The closing show of the 53rd edition of ModaLisboa was Luís Carvalho and counted with BEATRIZ MACHADO, JOSIANE, LIZA KAROL, RAQUEL BRITO, KRIS KERI, RACHIDE, and TIAN.