MODA LISBOA 'AWAKE' FALL WINTER 2020/21
28 models from We Are walked for the Awake edition of ModaLisboa. Here's a complete rundown of the shows:
Day 1
The first day of ModaLisboa was reserved for fashion presentations at the Workstation. INÊS MONTEIRO had her ModaLisboa debut with the presentation for TALENTED. Also at the Workstation were new faces BEATRIZ FERREIRA for Sarah de Saint Hubert, INÊS HERNÁNDEZ and RAQUEL RAMOS  for Lucie Brochard.vo and JOANA MILHO for One Wolf alongside SAMUEL BARRADAS. PRISCA, PEDRO ANGELINO and TIAN were also at the Workstation present for Behen, T*Mitrovska and Voir(e) respectively.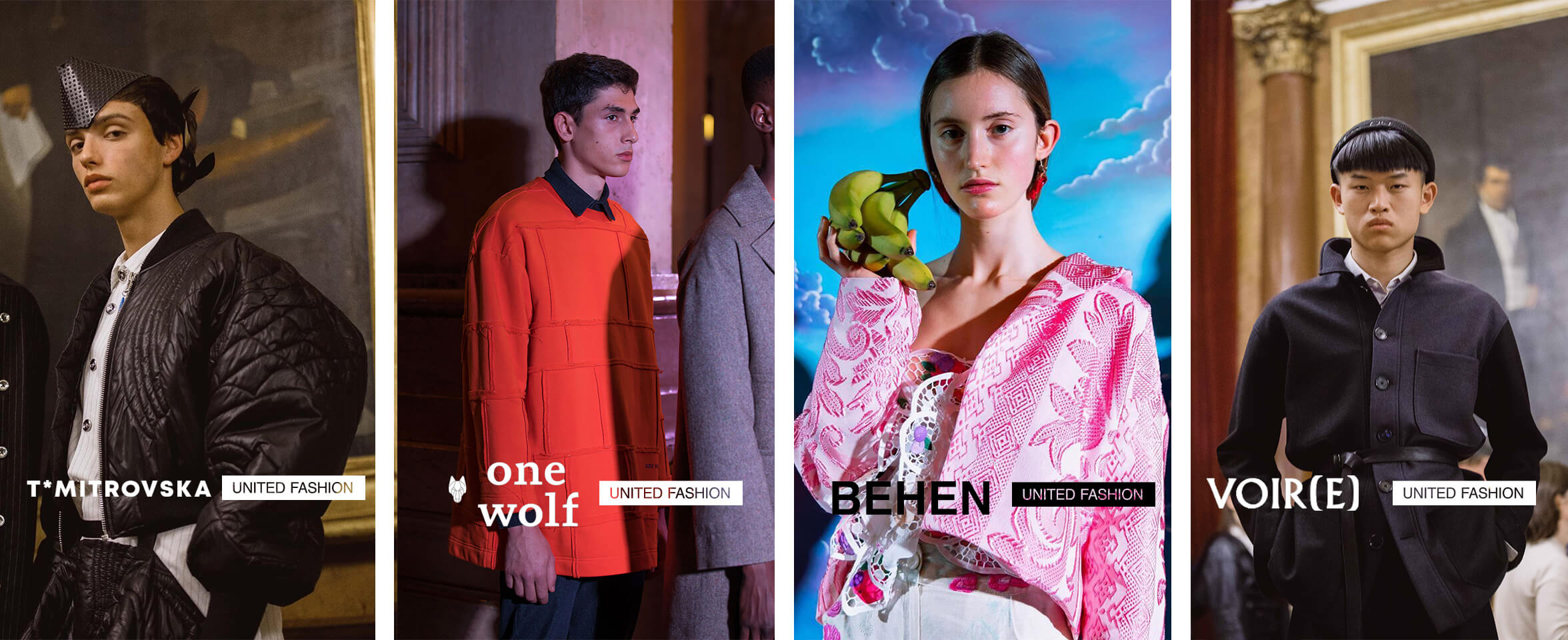 DAY 2
Walking for the designers competing at Sangue Novo (New Blood) were ANA MIGUEL walking for Francisco Pereira, PRISCA for Flávia Brito, RAQUEL BRITO for both Flávia Brito and Cêlá, RAQUEL RAMOS also for Flávia Brito and for Inês Manuel Baptista, and SAMUEL BARRADAS for Filipe Cerejo.

For Carolina Machado were ANA MIGUEL, GIOVANNA, PRISCA and RAQUEL RAMOS.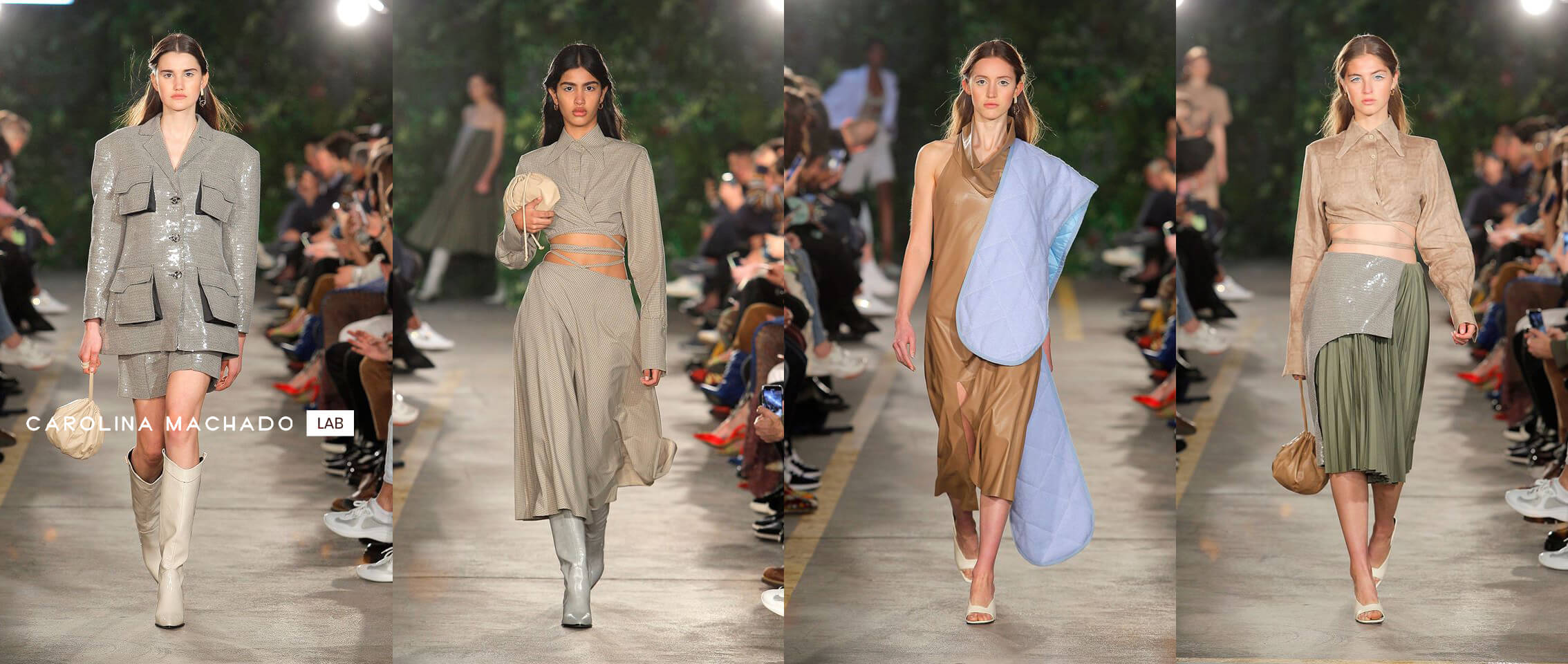 Duarte counted with RAQUEL BRITO and TIAN to present their bet for Fall Winter 2020 fashion.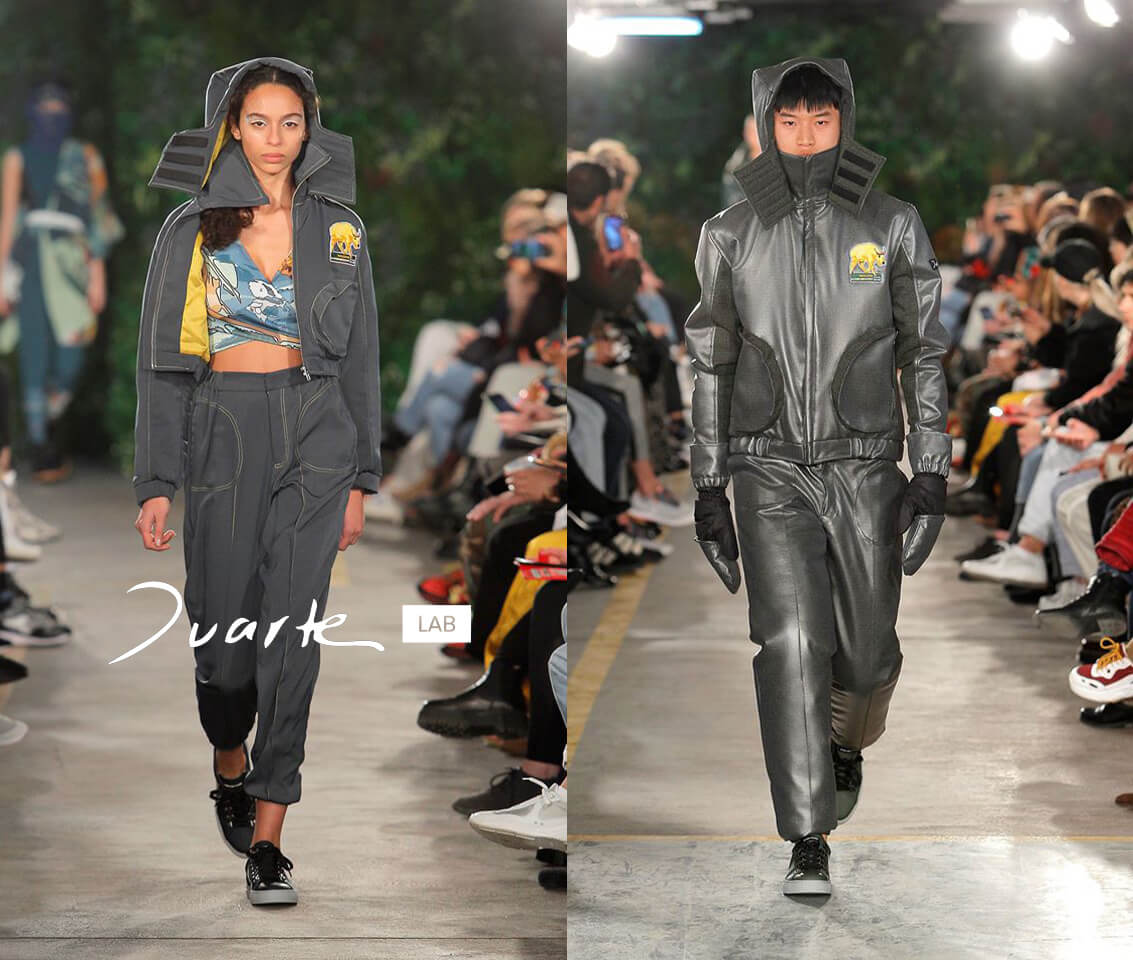 The next show was Valentim Quaresma and had TIAN opening and also RAQUEL RAMOS, SAMUEL BARRADAS and PRISCA.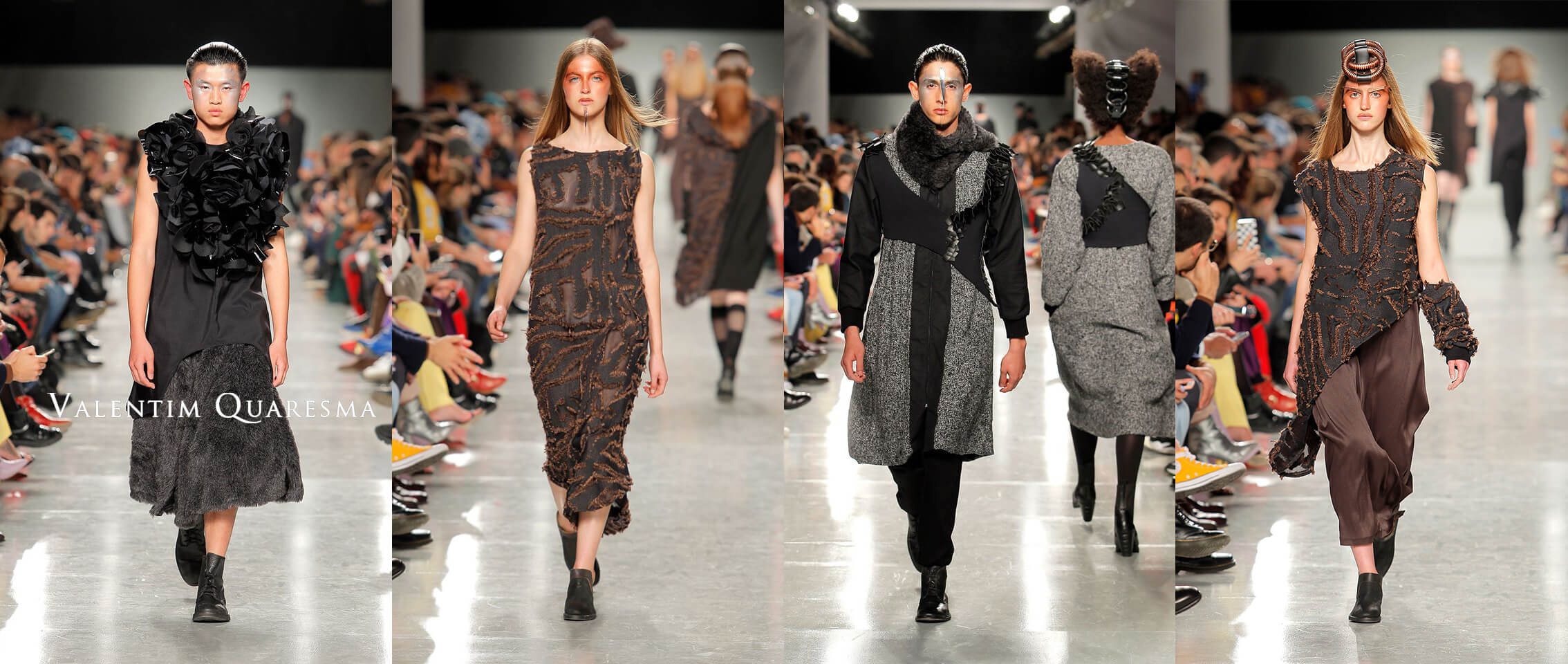 The last show of the night, by Carlos Gil, had GIOVANNA, ANA MIGUEL, RAQUEL BRITO walking the runway.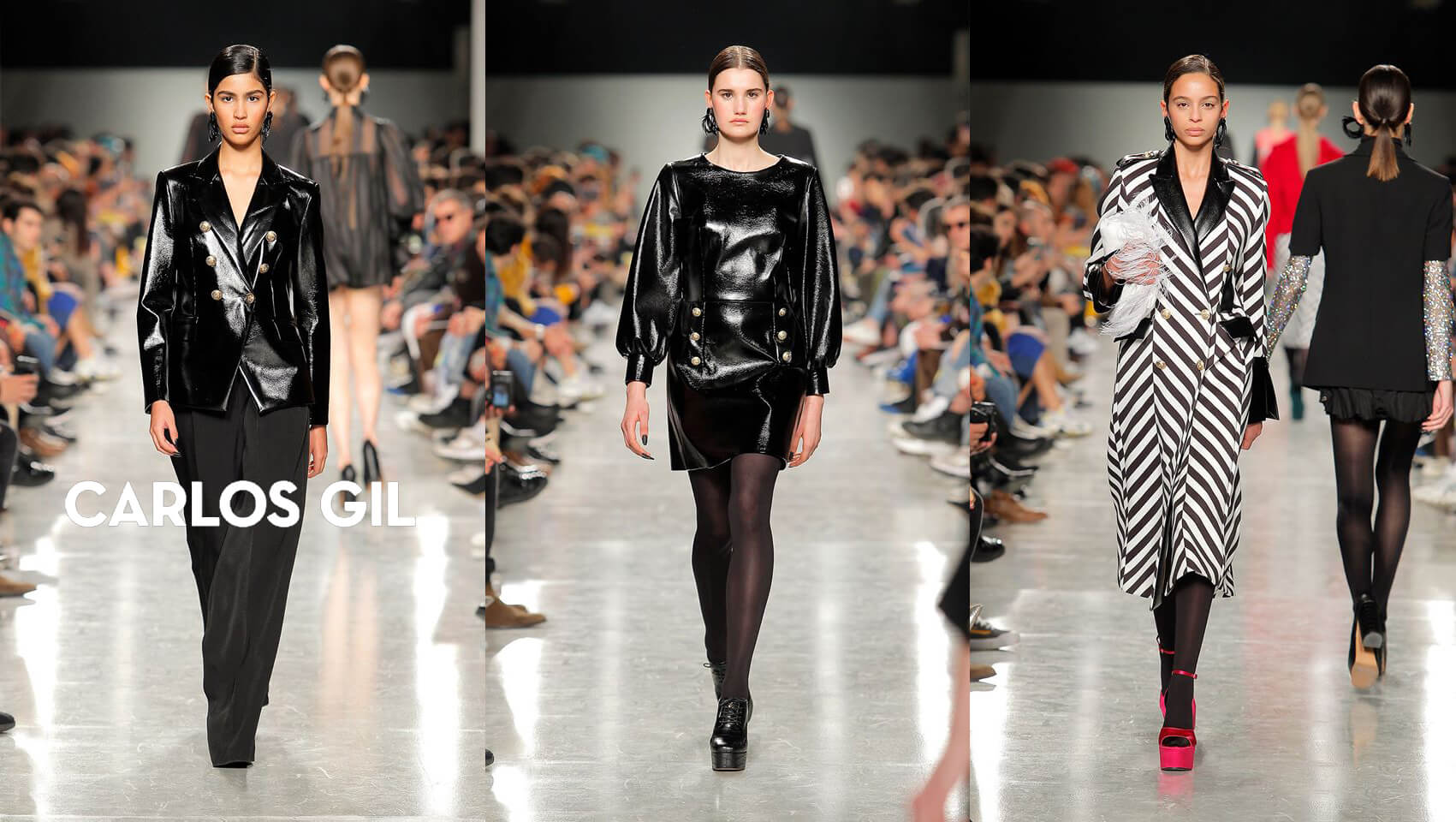 DAY 3
The third day started with ESTIAN opening for João Magalhães. Also on the catwalk were POLINA, TIAN and JOAQUIM.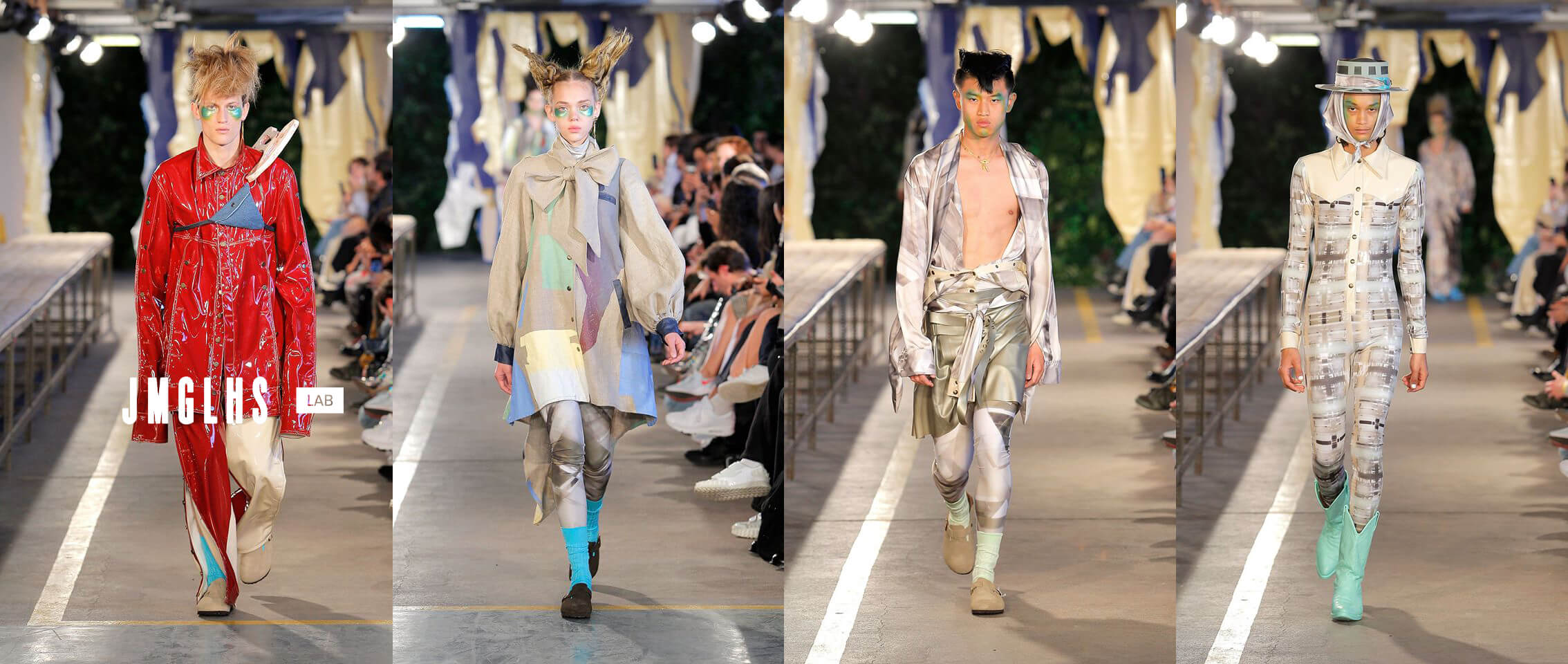 Next was JOSIANE, RAQUEL BRITO and GIOVANNA walking for the brand Buzina.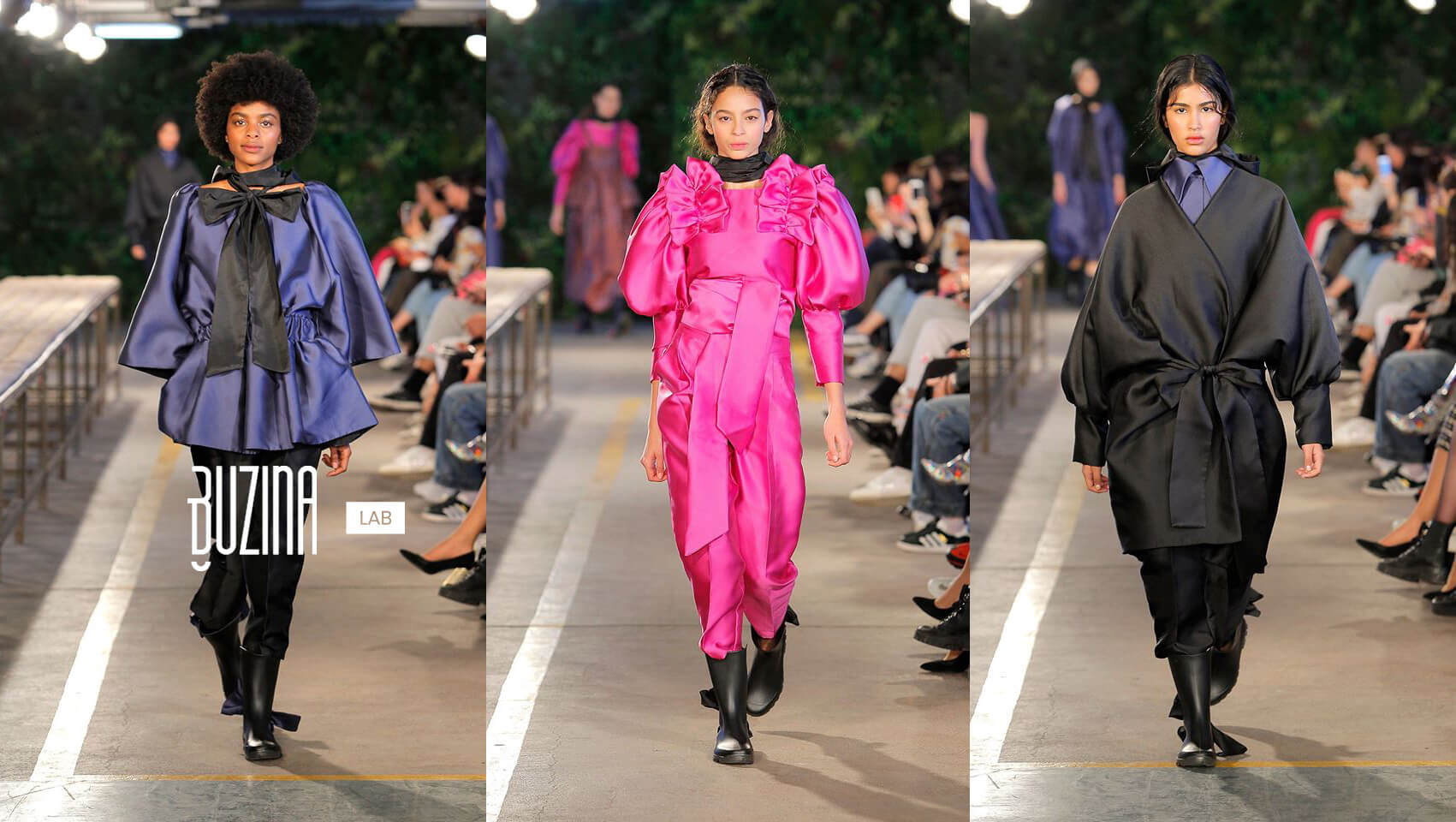 Then it was time for internationals BEATRIZ MACHADO and NIKA S. to walk for Luís Buchinho.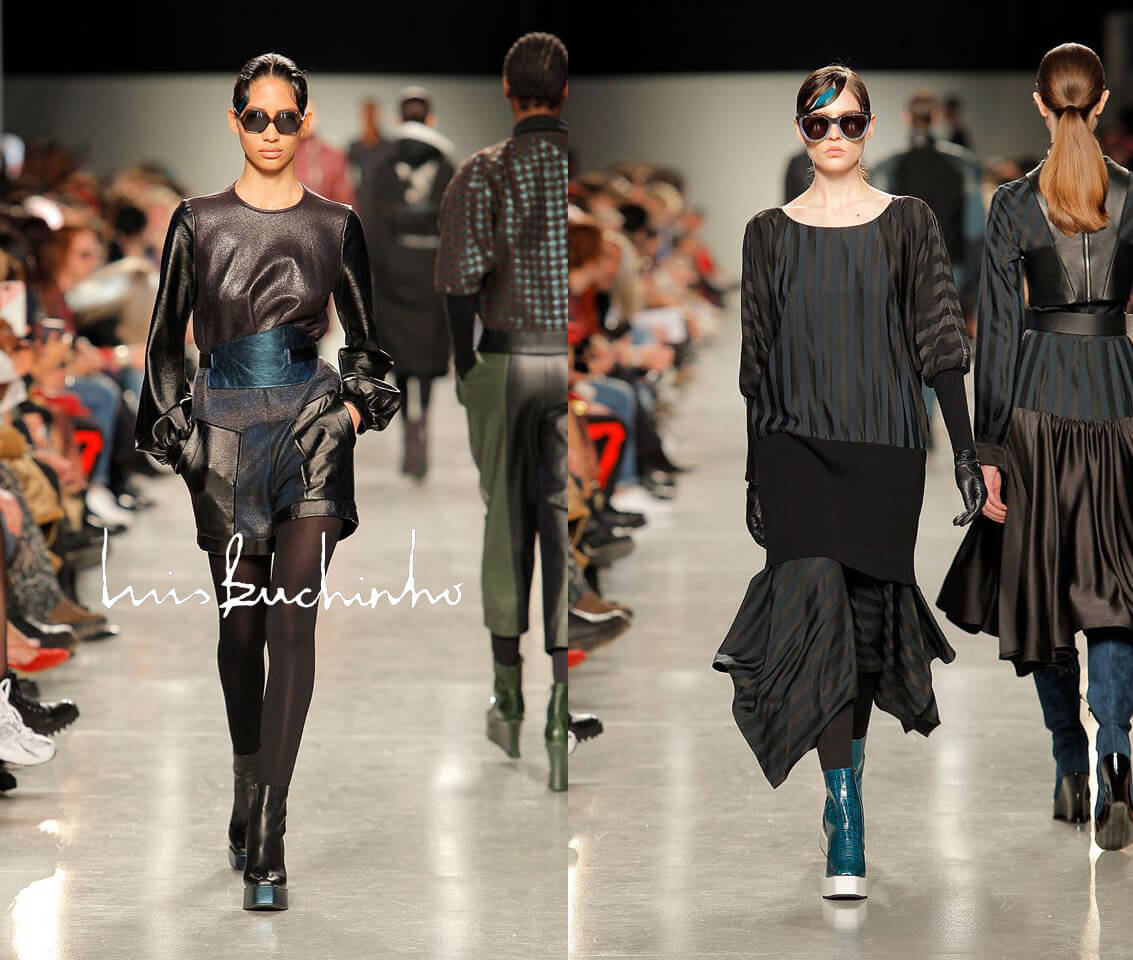 Next newcomers at ModaLisboa POLINA, GIOVANNA , alongside RAQUEL BRITO walked for Ricardo Preto.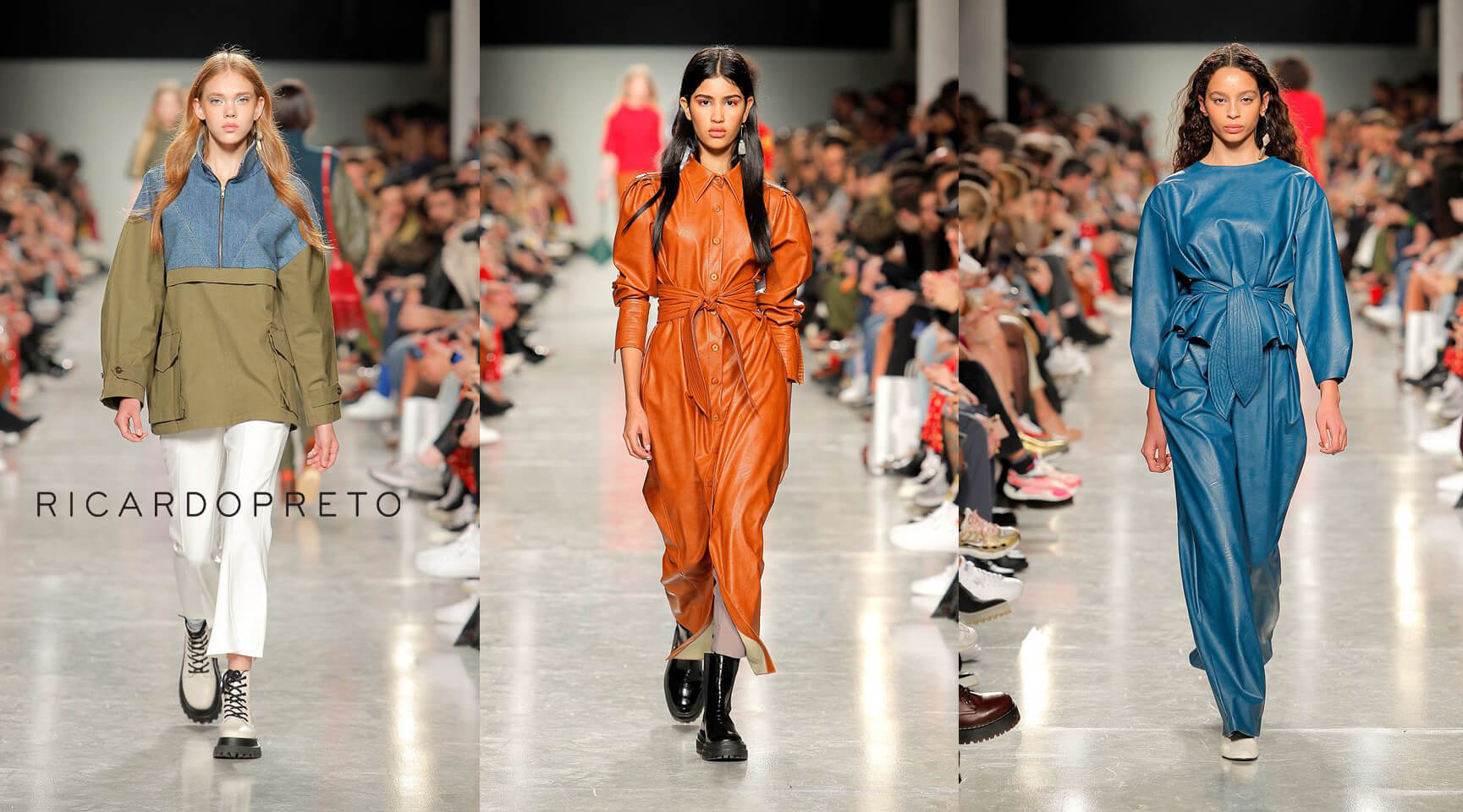 JOAQUIM, DIOGO GUERREIRO, JOSIANE, NIKA S. and BEATRIZ MACHADO all graced the runway for Luís Carvalho.

Kolovrat presented her collection for the Fall Winter season with the help of FÁBIO TAVARES, DIOGO GUERREIRO, JOAQUIM, TIAN and RACHIDE.

For designer Gonçalo Peixoto NIKA S, POLINA, BEATRIZ MACHADO and RAQUEL BRITO helped presenting a metallic collection.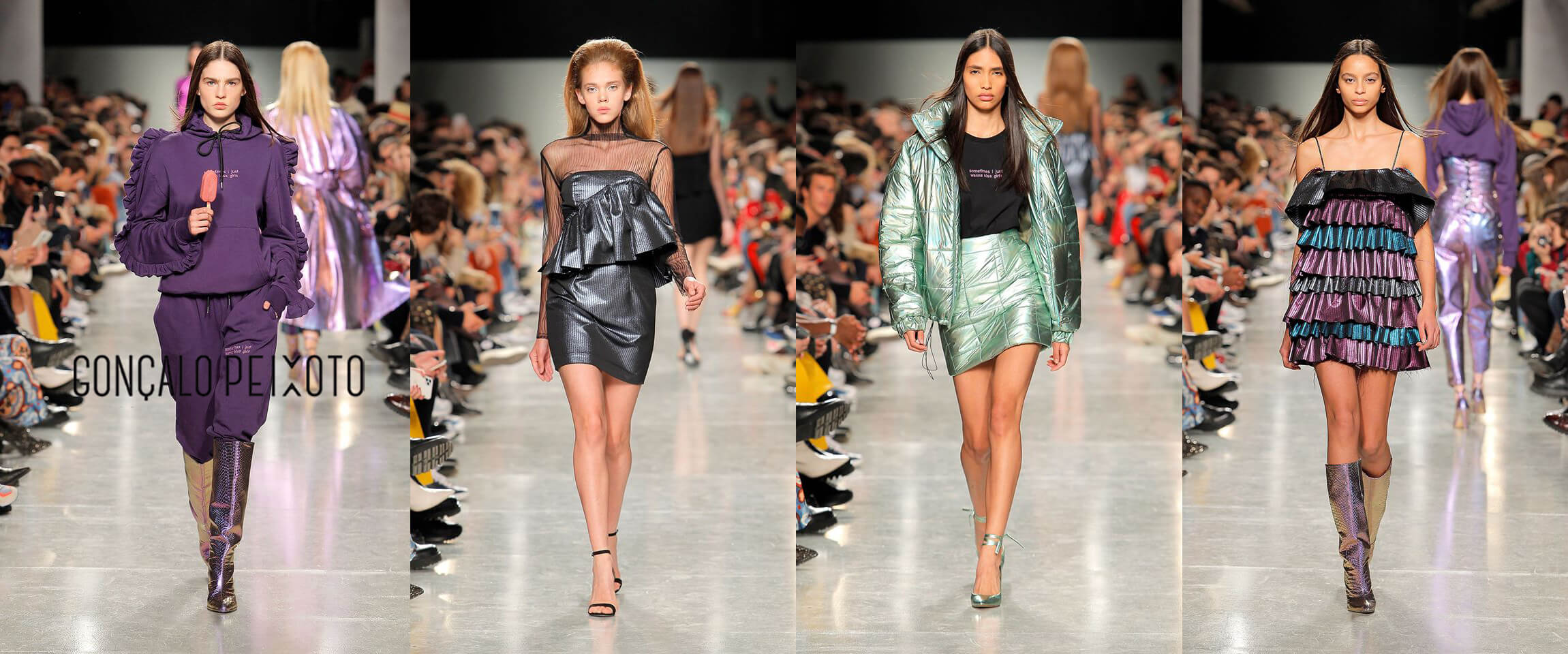 With 8 models from We Are, was the last show of the night, Nuno Gama, counted with DIOGO GUERREIRO, ESTIAN, FÁBIO TAVARES, FRANCISCO GUERREIRO, JOAQUIM, TIAN, TOMÁS DINIZ and with RACHIDE closing.

Day 4
The last day of ModaLisboa started with MINGKAI's debut for HIBU, a show he also opened. Alongside him walking for the brand were THOMAS, POLINA, MARIA ROSA, BEATRIZ MACHADO and ANA MIGUEL.

For AWAYTOMARS were RACHIDE, NIKA S. and JOAQUIM, who closed the show.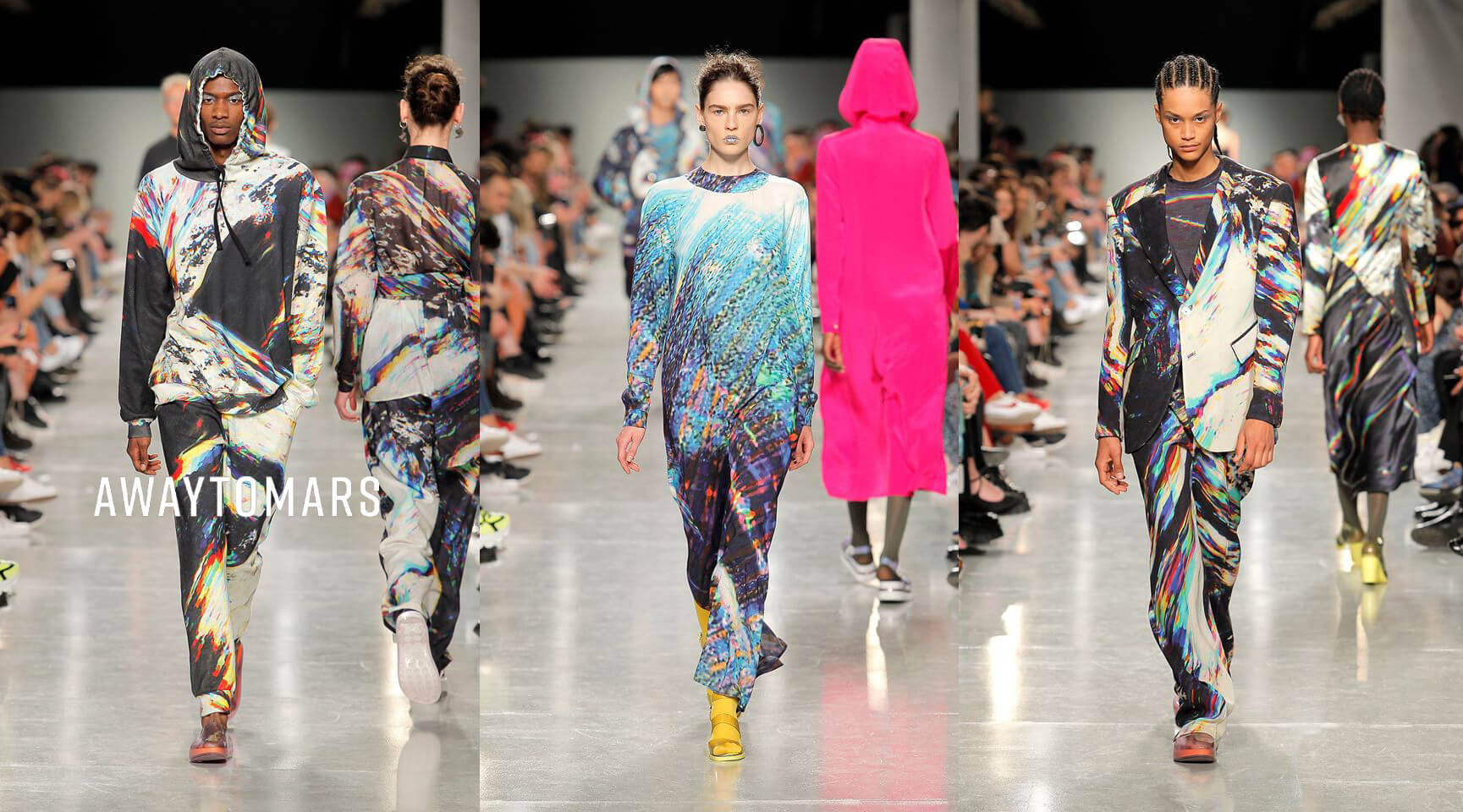 RACHIDE, RODRIGO ALMEIDA, MARIA ROSA, JOAQUIM, THOMAS, POLINA and BEATRIZ MACHADO all walked the runway for Ricardo Andrez.

Then it was time for NIKA S. and ANA MIGUEL to help present the choices by Aleksandar Protic for the next fashion season.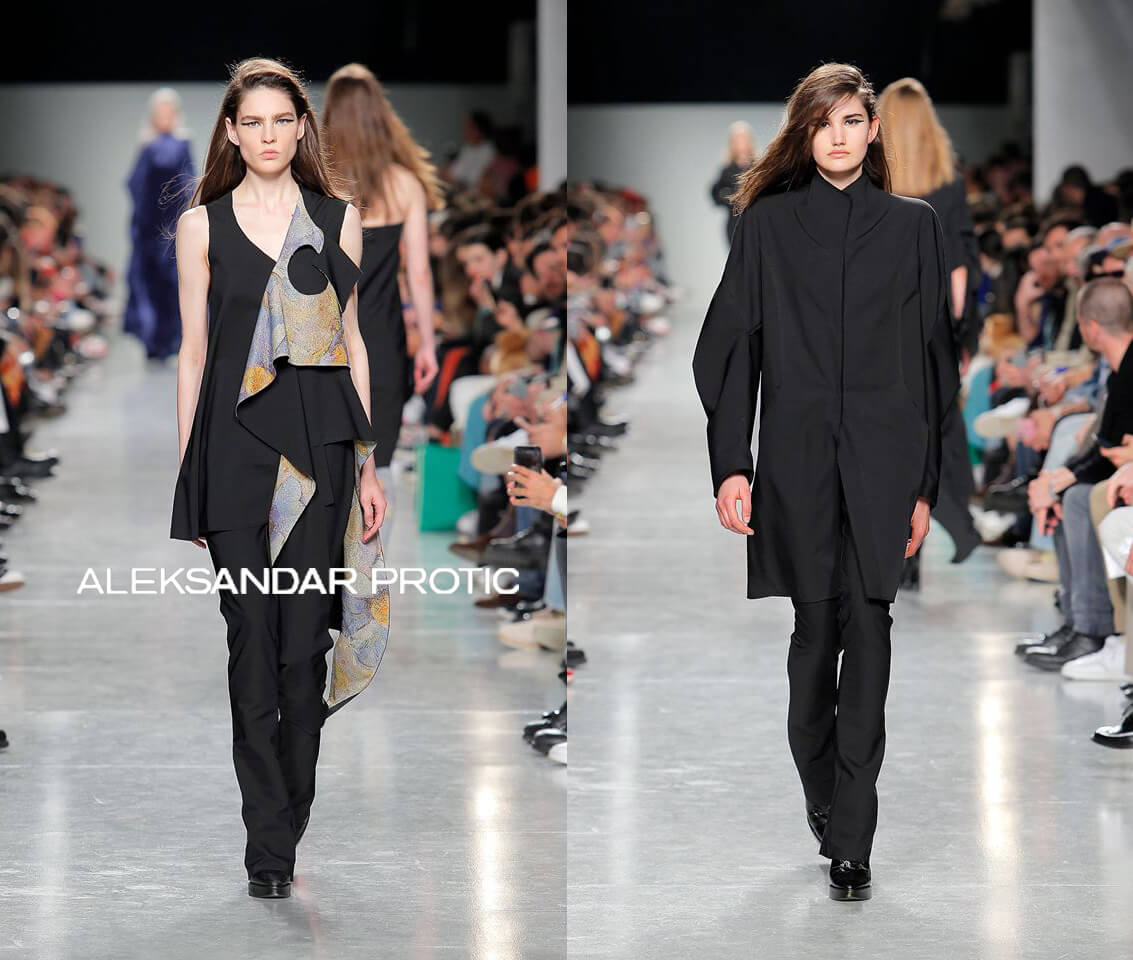 For the irreverent show for Ninamounah BEATRIZ MACHADO and JOAQUIM showed some of the brand's looks for Fall Winter 2020/21.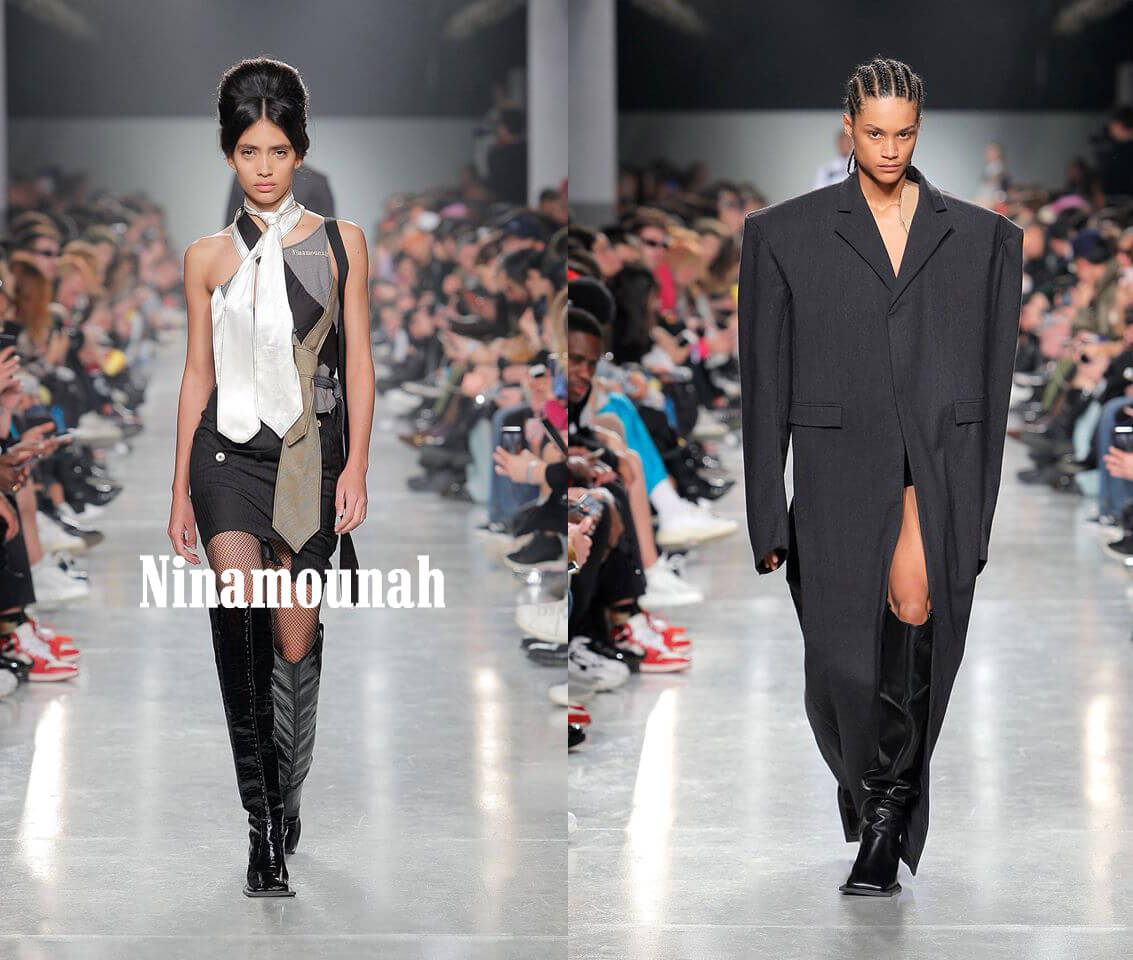 The closing show of the 54th edition of ModaLisboa was Dino Alves and counted with RODRIGO ALMEIDA, MARIA ROSA, THOMAS, ANA MIGUEL, TIMÓTEO, POLINA and RACHIDE.