RACHIDE ON THE MONEY LIST AT MODELS.COM
RACHIDE has achieved a new ranking on models.com.
The Portuguese model that was already on the Hot List, is now part of The Money Guys, a ranking defined by the biggest fashion plataform in the world as a list of models that "with their impeccable portfolios and time tested appeal, these are the men clients request by name - MDC presents, The Money Guys".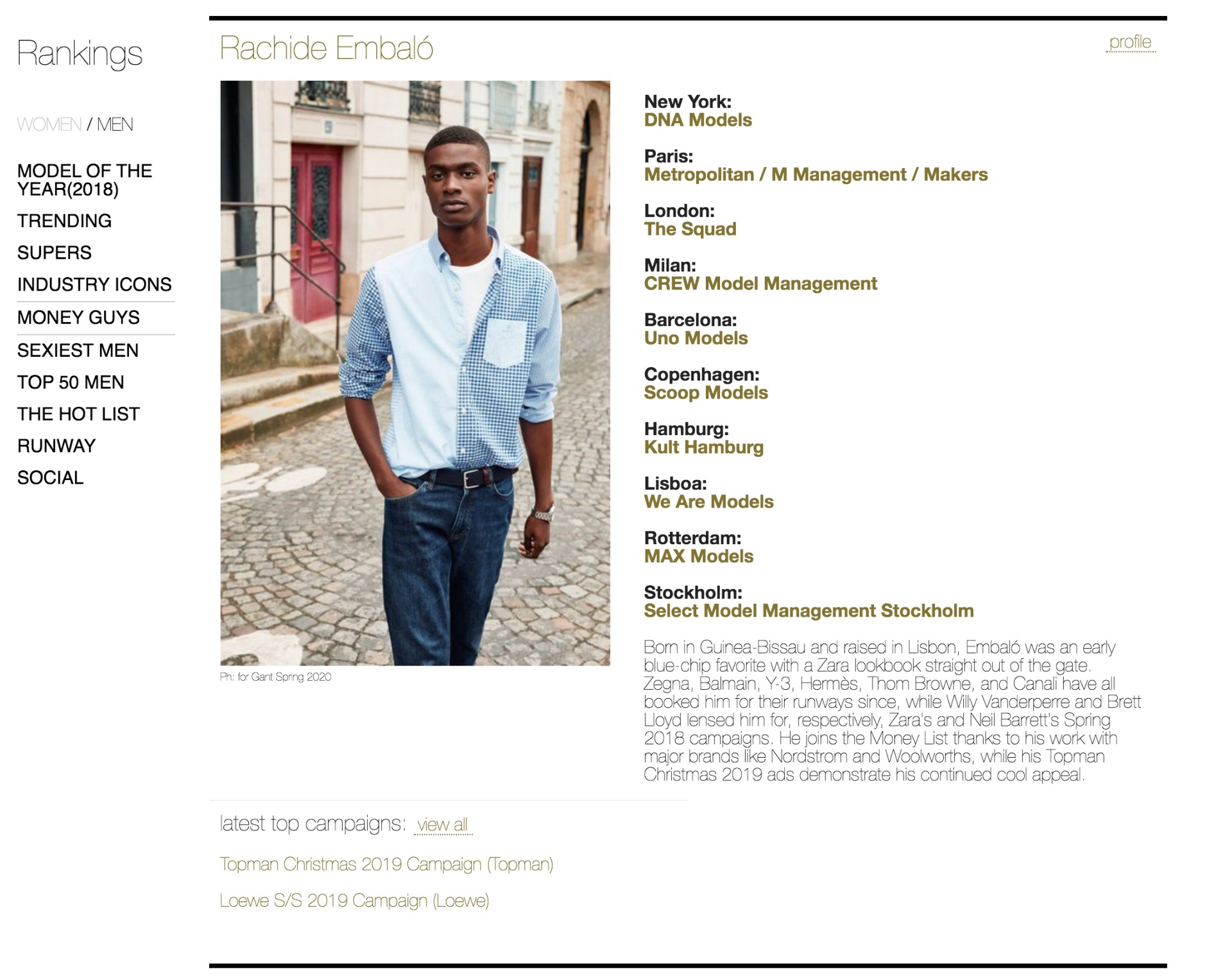 According to models.com Rachide "joins the Money List thanks to his work with major brands like Nordstrom and Woolworths, while his Topman Christmas 2019 ads demonstrate his continued cool appeal".
You can check Rachide's profile page on models.com here.