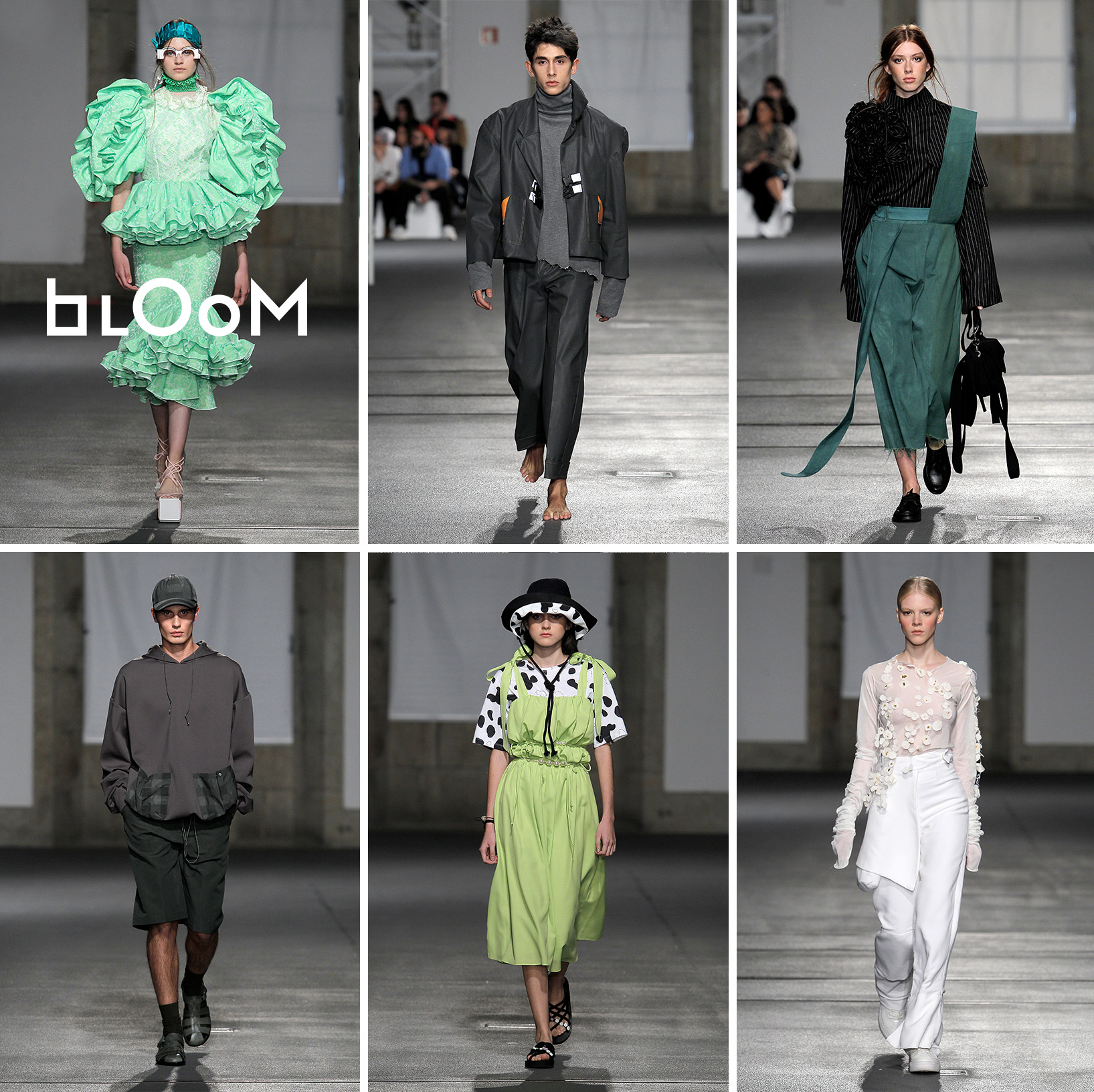 And with one more edition of Portugal Fashion came another edition of BLOOM, a platform where young designers have the opportunity to show their collections.
The event began with fashion schools Modatex and Cenatex. Representing the young designer Sílvia Rocha, was DANIELA ROSA opening the show, while SAMUEL BARRADAS and new face PEDRO FRANCISCO (making his debut) walked for Cenatex's student Ercília Pinho.
Then it was up to LIZA Z to close the show for Fabiana Pereira, student from fashion school ESAD.

Next was the newcomer INÊS MONTEIRO (also making her debut) and BEATRIZ FERREIRA walking for ESART student, Débora Barros. Next in line was DANIELA ROSA walking  for Carolina Sobral.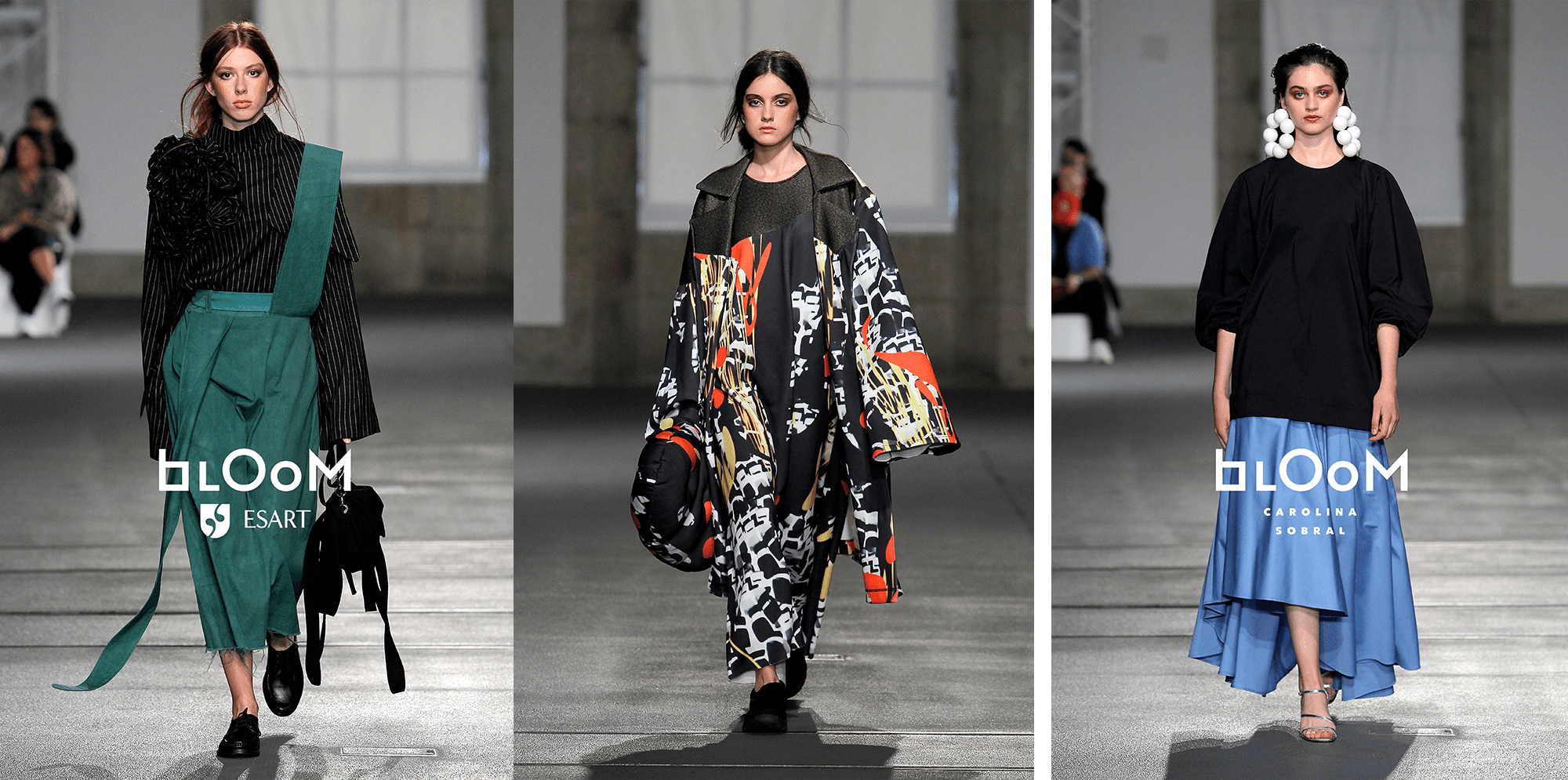 Up again was LIZA Z, this time presenting sets by Alessia Scasserra and Chiara de Nigris, both Milano Moda Graduate Winners of 2019, while PEDRO FRANCISCO and SAMUEL BARRADAS  0.9 virus.

BEATRIZ FERREIRA graced the runway for Unflower closing the show, while INÊS MONTEIRO walked for Maria Meira.
Finally, PEDRO FRANCISCO and SAMUEL BARRADAS walked for Rita Sá, hence closing the day.