Pedro Angelino featured at Models.com/Daily Duo
Pedro Angelino is the new model featured at Daily Duo, a showcase of the best new faces on the market, edited by Rosie Daly (Models.com).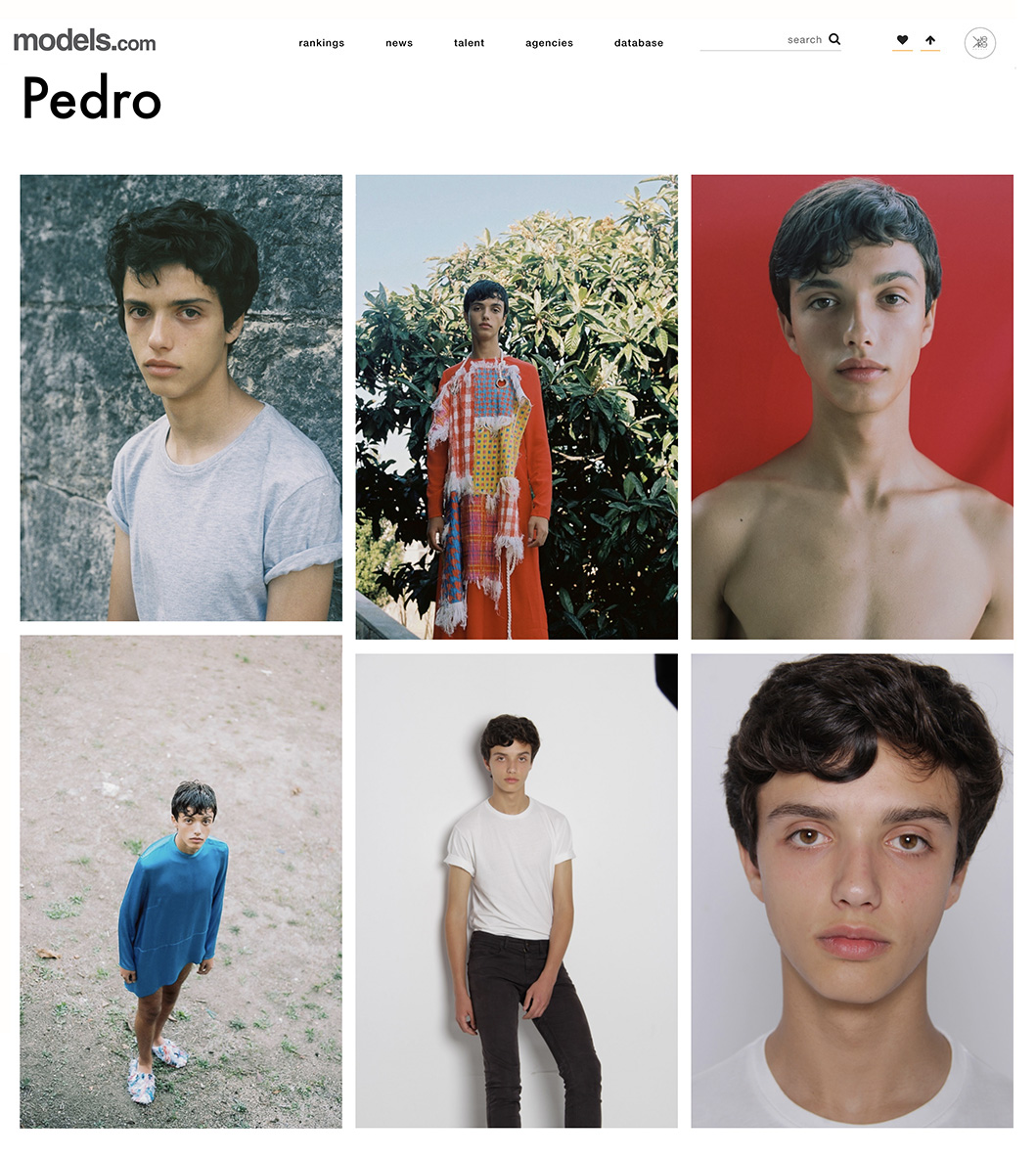 Daily Duo
reveals a personal side of 
Pedro
 who answered questions about his concerns and desires, where it's possible to see his energetic personality: 
"I wish I could have more patience." -
he says. With wide set almond eyes, carved lips and classic delicate face, 
Pedro Angelino
 is just giving his first steps in the fashion world. See the full interview
here
.