Maria Rosa featured at Models.com/Daily Duo
The website Models.com features Maria Rosa at Daily Duo, a showcase of the best new faces on the market.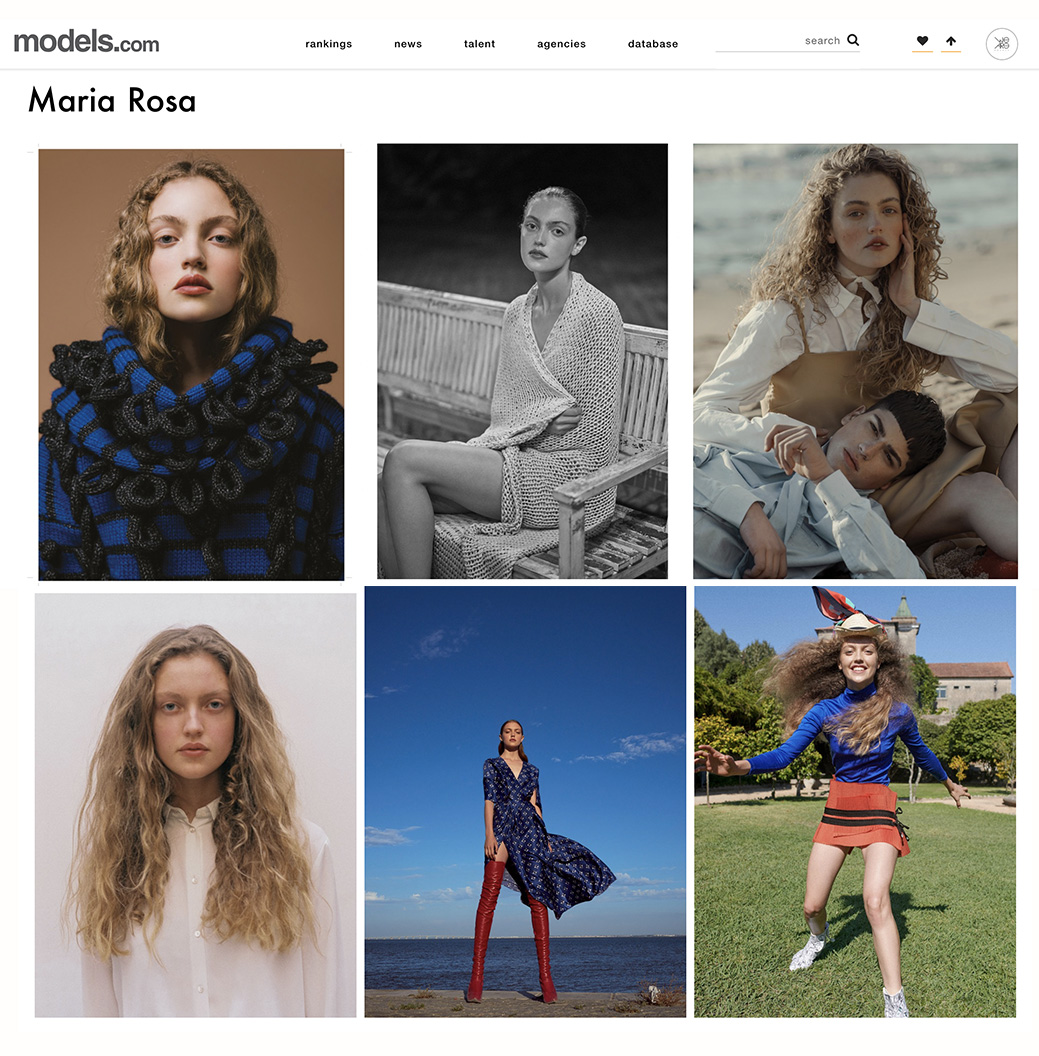 Presented as a"Portuguese girl concerned about education inequality", Daily Duo gives a small preview of
Maria
's personality with questions about her intimate passions and deep concerns.
"It is hard for me to believe that we live in a time where some children are still deprived of any kind of education and are forced to work from an early age, exploited by inhumane people."
Maria Rosa
worked for brands like Luís Onofre and Zoe Jordan and did editorials for magazines such as Vogue, Máxima, DIF or SZ Magazine. More recently
Maria
also walked at Lisboa Fashion Week.