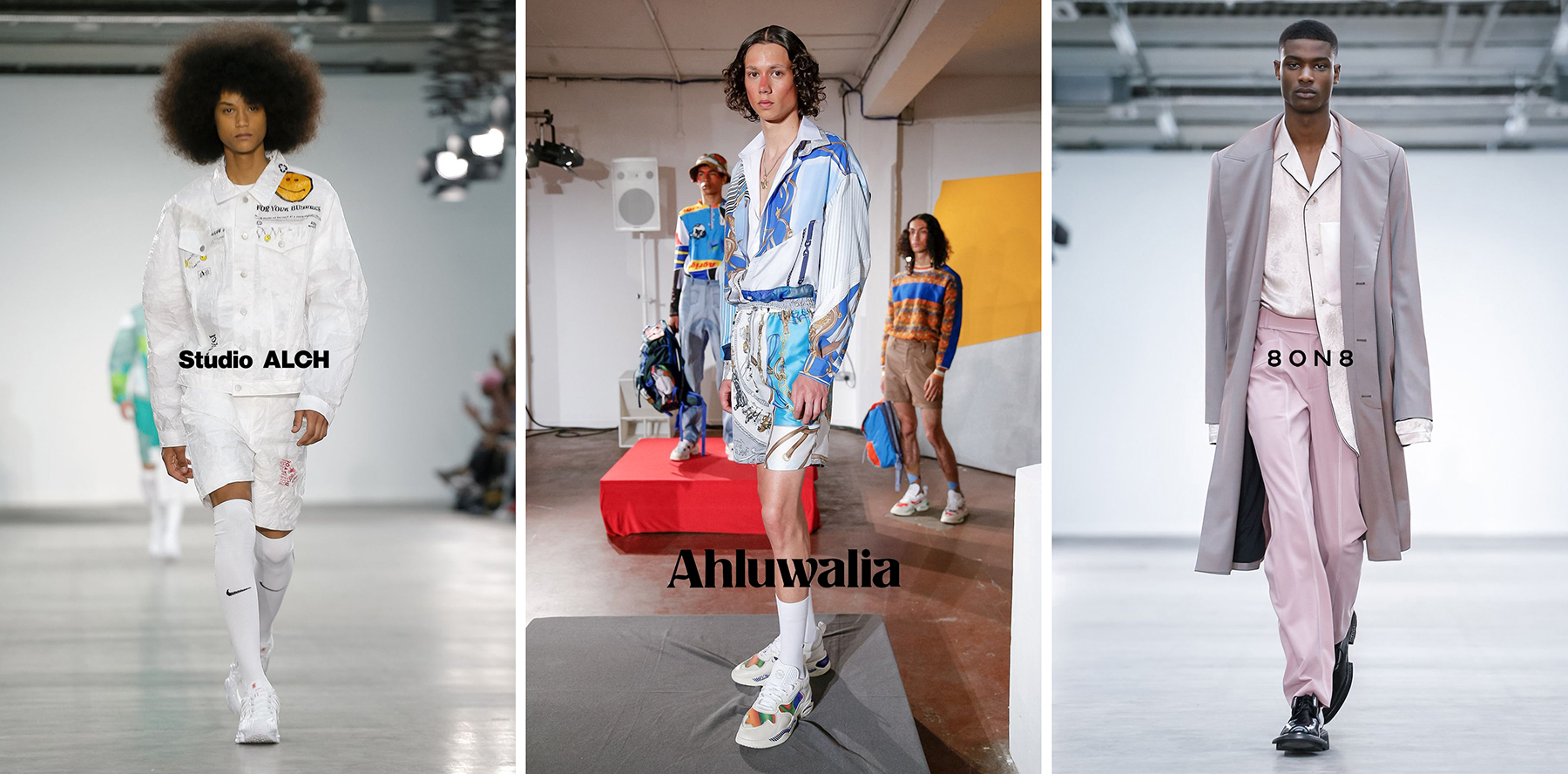 A new Fashion season is upon us and as usual it kicks off in London.
The first of our boys to step into the runaway was DIOGO GUERREIRO, walking for AHLUWALIA STUDIO. He then walked for HLA x AEX with two different looks and put the clothes on for BIANCA SAUNDERS.

RACHIDE kicked off this season walking for MÜNN. Day two began with a classic look for 8ON8 and finished walking for A-COLD-WALL *.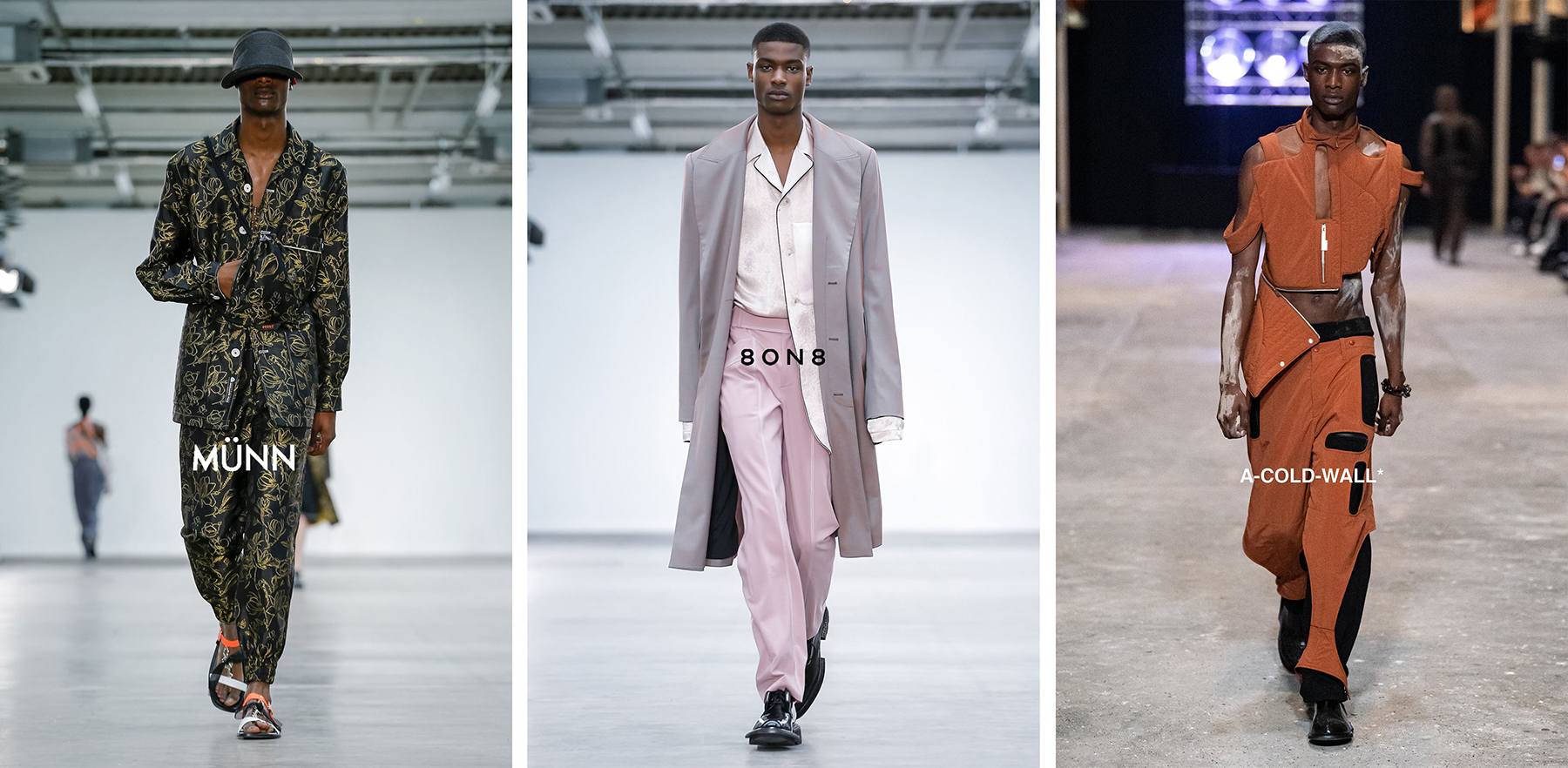 JOAQUIM ARNELL  represented XANDER ZHOU and then stepped on to walk for STUDIO ALCH.