LONDON FASHION WEEK SS20
A new Fashion season is upon us and as usual it kicks off in London. The first of our boys to step into the runaway was 
DIOGO GUERREIRO
, walking for AHLUWALIA STUDIO. He then walked for HLA x AEX with two different looks and put the clothes on for BIANCA SAUNDERS.

RACHIDE kicked off this season walking for MÜNN. Day two began with a classic look for 8ON8 and finished walking for A-COLD-WALL *.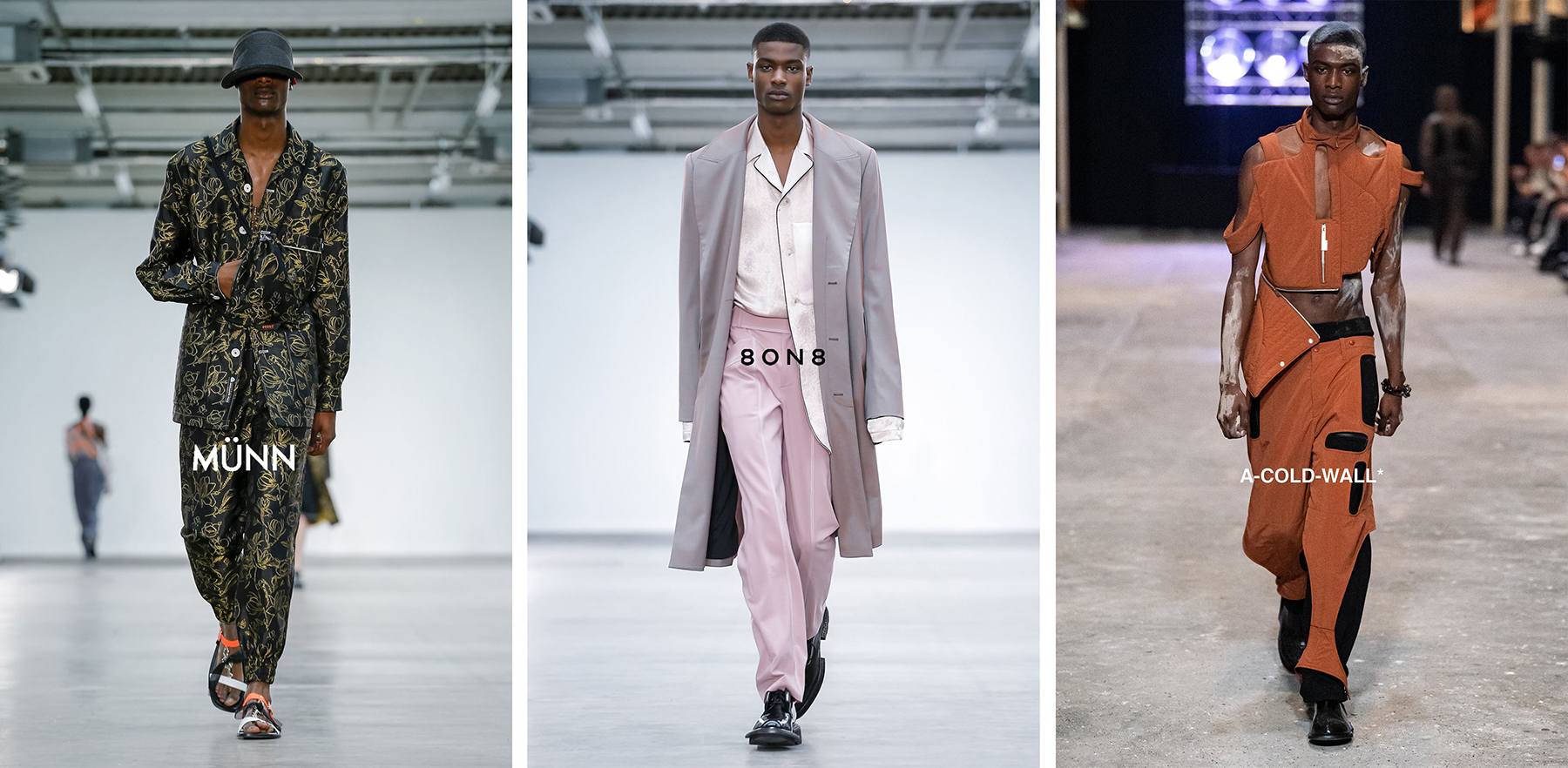 JOAQUIM ARNE
LL 
represented XANDER ZHOU and then stepped on to walk for STUDIO ALCH.