Lisboa Fashion Week SS19 Multiplex


Multiplex is about multiplicity, fashion's different perspectives, versatility and innovation. This was the mood set for Spring/Summer 2019.
Portuguese designers showed this multiplicity of aesthetics and feelings at Pavilhão Carlos Lopes.
David Ferreira's
"S-T-A-U-N-C-H"
collection was inspired by the film "Grey Gardens" by Albert and David Maysles. The pieces celebrate the beauty of decadence with total black structured looks as shown by Nika S., Daniela Rosa, Beatriz Machado, Sandra Martins, Maria K., Maria Rosa, Ana Miguel and Alexandra Neves on the catwalk.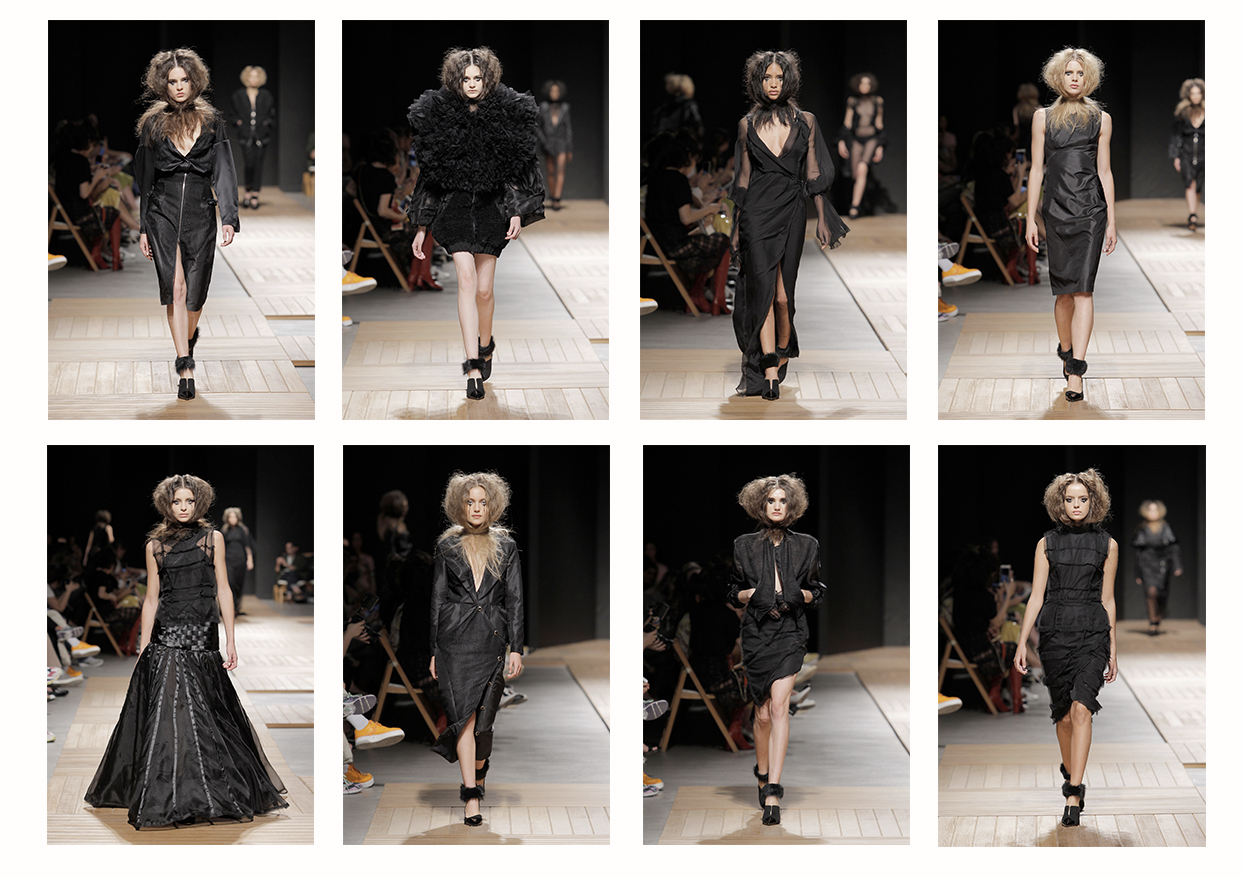 At October 12th Valentim Quaresma, Ricardo Preto and the new talents (Sangue Novo) showed collections at Lisboa Fashion Week.
Alexandra Moura was one of the designers presenting at Saturday's schedule. Her collection was dedicated to childhood and all the sensations and memories the designer kept with her since then. Multiple materials and shapes were presented in "Heirloom" by the models Nika S., Joaquim Arnell, Ana Miguel, Raquel Brito, Maria K. and Diogo Guerreiro.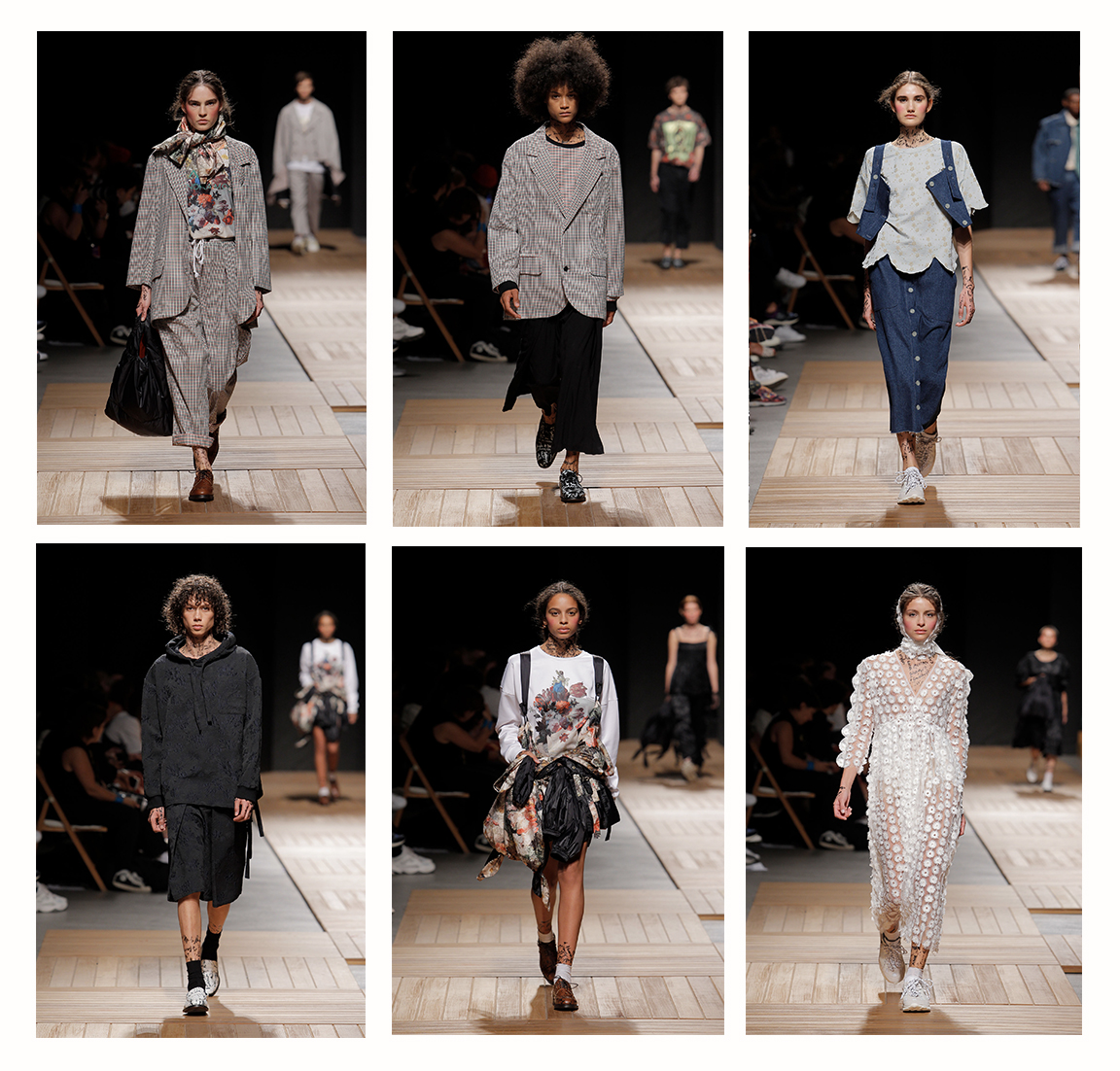 Patrick de Pádua presented "She". In this collection the brand's basic colors (black and white) were coordinated with meaningful bright tones in all the looks. Deconstructed but balanced silhouettes were worn by Gabriel Lamego, Rachide, David Sanches, Gonçalo Pinto and Francisco Guerreiro.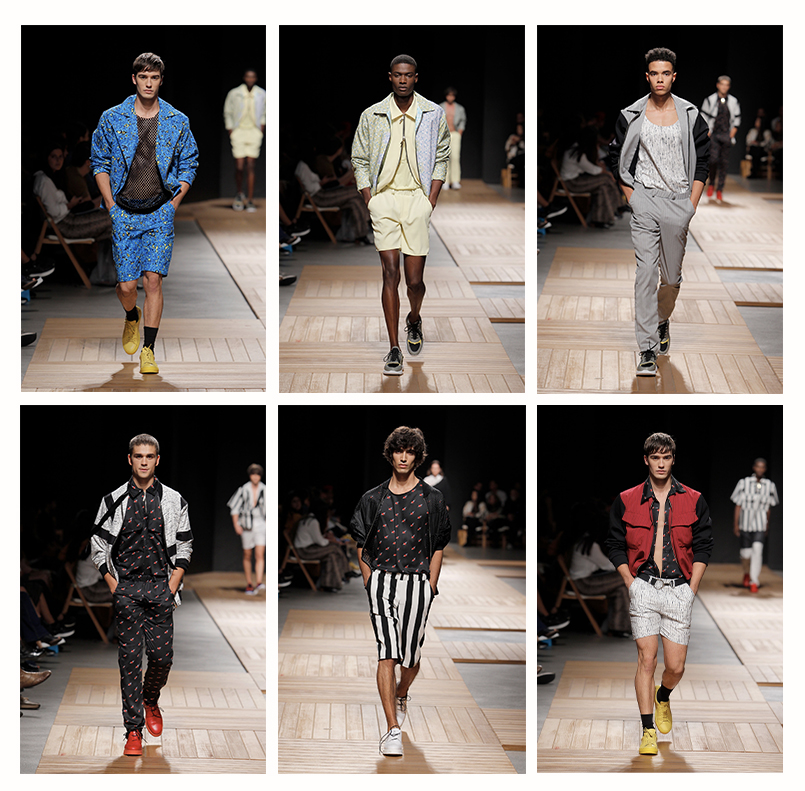 At the last day of Lisboa Fashion Week Dino Alves ended the show with the models Beatriz Machado, Chantelle Pretorious, Gabriel Lamego, Gonçalo Pinto, Milena Cardoso and David Sanches carrying laundry bags, on a metaphor for the current Portuguese real estate situation.