Gabriel and Rodrigo for D&G Alta Sartoria
Dolce and Gabbana presented the latest Alta Sartoria/Alta Moda collection in a private-client show at the Baroque Palazzo Litta, in Milan. The Italian Renaissance period was the theme presented on this elaborated and luxurious collection, who reminded us of the Medici family. As the women's designs were marked by opulent dresses and dense embroidery, the men's looks were focused on tailoring and robes, also heavily embroidered and ornate.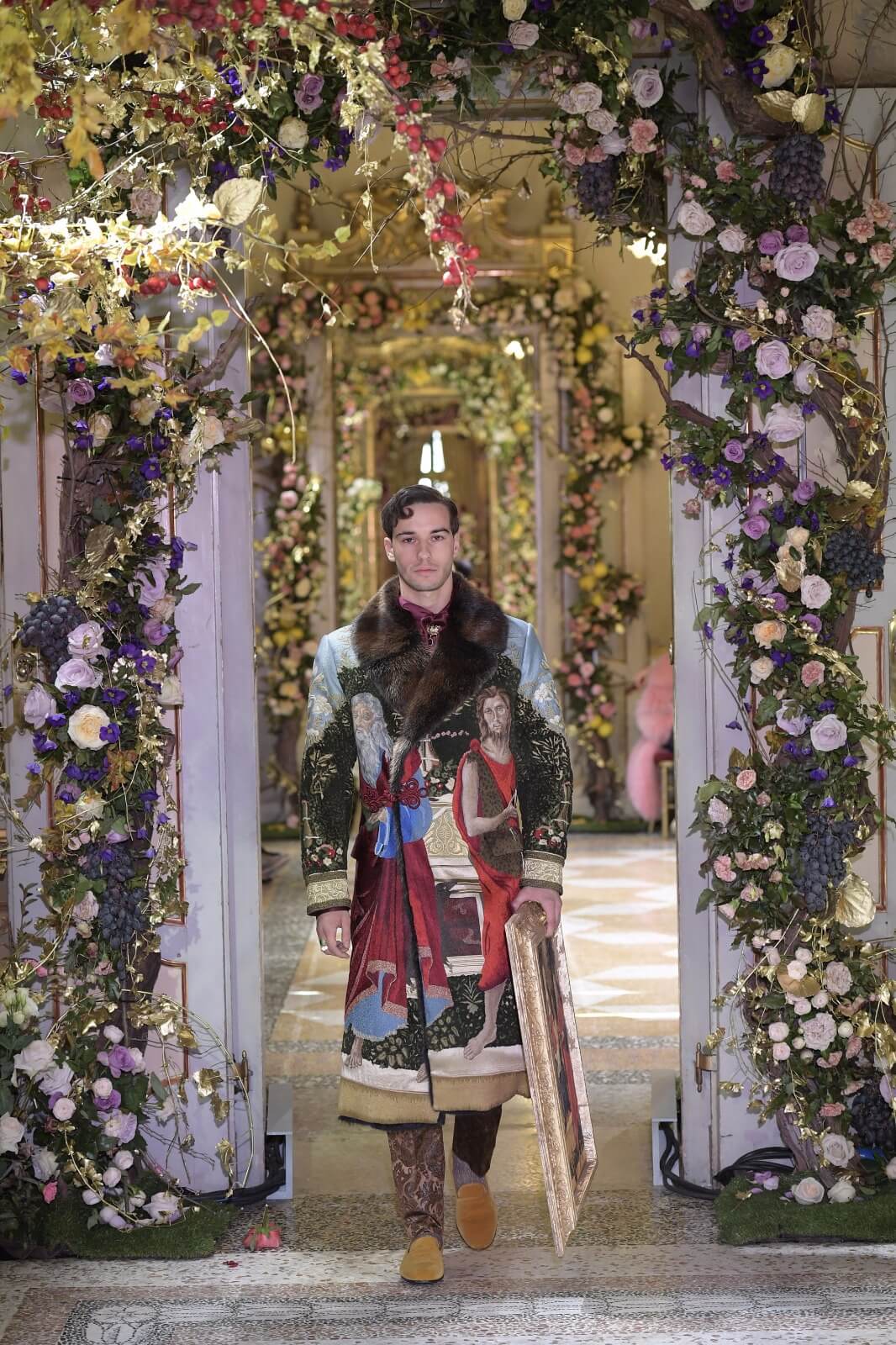 In this show we saw work of artists like Botticelli and Leonardo da Vinci incorporated in the pieces, with colour pallets that takes on a journey to the enlightenment.
Gabriel Lamego
showed one of this collection's key looks, and appeared holding a painting in a room covered in flowers.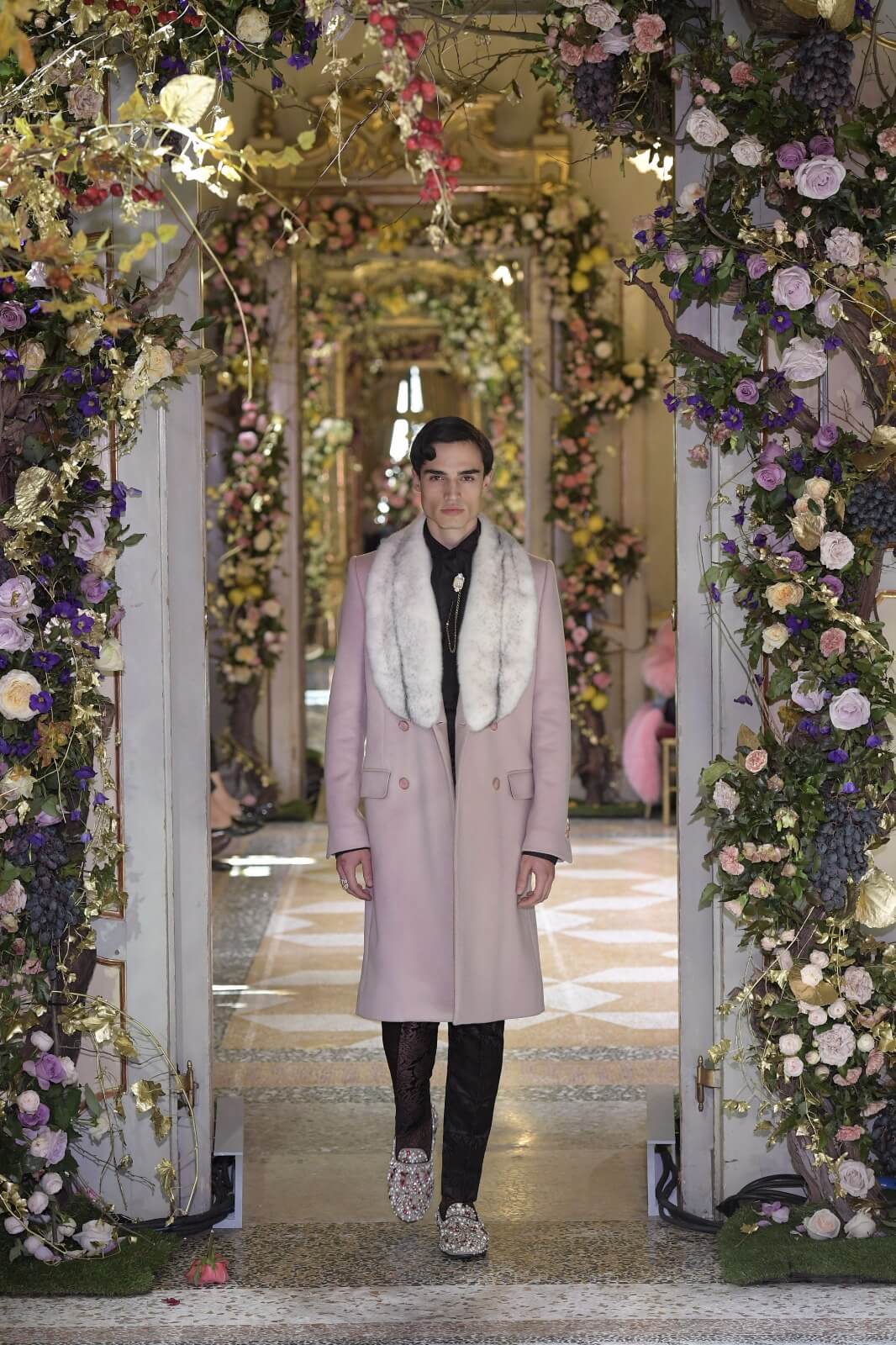 In this glaring scenario
Rodrigo Almeida
walked in a pink coat, and sparkling mocassins. This was one of the brand's largest collections, with more than 200 looks shown on the blooming catwalk.